U.S. Supreme Court Allows Public Charge Rule to Go into Effect for Green Card Applicants: What This Means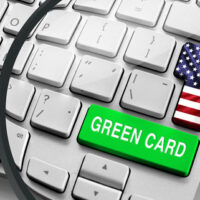 In January, the Supreme Court allowed the Trump administration to move forward with its proposal to deny green cards (or permanent legal status) to immigrants who could end up using certain public benefit programs such as food stamps, housing vouchers, and Medicaid. The court's order lifted preliminary injunctions placed on the proposal, however, challenges will continue to move forward in lower courts around the country.
The Court considered two cases brought in New York, while the United States Court of Appeals for the Second Circuit in Manhattan denied the administration 's request for a stay of two nationwide injunctions issued by a trial judge. Meanwhile, those who are challenging the public charge rule have announced that all actions to continue challenging the rules in the courts are moving forward. Arguments have been scheduled for the first week of March.
Who Will Be Affected, And Why 
According to government statistics, of the approximately 545,000 people who apply for green cards each year, more than 380,000 would now be subject to this new review due to the proposal. There is no question that the rule vastly expands the definition of what it means to be a public charge to include individuals who are employed and receive any amount of benefits for even brief periods of time as opposed to long-term subsistence. According to estimates from the Department of Homeland Security, the rule will also cause hundreds of thousands of people to forgo public benefits out of fear and confusion that accepting such benefits could threaten their immigration status. This can not only lead to an increase in malnutrition, but also prevalence of communicable diseases. Some of the criteria that immigration officials will use to decide on green card applications include whether a person is employed, fluent in English, and whether they have used, currently use, or will use public benefits.  Still, the proposal will make it more difficult for even employed, documented immigrants who have ever used government assistance programs to obtain green cards.
If You Live In New York And Have Questions or Concerns, Contact A NYC Immigration Attorney
The role that states like New York play in issuing regulations and benefits for immigrants are important now more than ever as challenges to federal restrictions that make it more and more difficult to obtain a green card are taken up by the local courts. As a result, if you live in New York and have concerns about your status or your participation in certain benefit programs, you should consult with an experienced NYC immigration attorney Mark I. Cohen right away. An attorney can assist you in applying for permanent residency if you have concerns about appearing to be a public charge.
Resources:
nytimes.com/2020/01/27/us/supreme-court-trump-green-cards.html
theintercept.com/2020/01/28/public-charge-rule-supreme-court-immigration/
latimes.com/politics/story/2020-01-27/supreme-court-immigrants-public-benefits
https://www.markicohenattorneynyc.com/u-s-supreme-court-removes-last-obstacle-to-rule-that-reshapes-immigration/