U.S. Supreme Court Removes Last Obstacle To Rule That Reshapes Immigration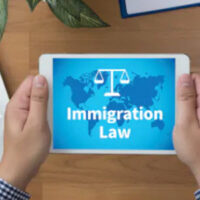 In late February, as the US Supreme Court removed the last remaining hurdle to (or injunction against) the Trump administration's ability to implement the public charge rule and deny immigrants admission or residency in the United States if they could come to depend on public assistance programs, Justice Sotomayor issued a scathing dissent castigating the government and the Court on an order that could completely reshape legal immigration. Specifically, she chastised the government for repeatedly asking the Court, on an emergency basis, to allow controversial policies to go into effect, and pointed out that a number of justices on the court were too eager to side with the administration on these requests, which have completely upended the normal appellate process.
The public charge rule is now scheduled to begin implementation on February 24, when it will take effect nationwide, all while several related court challenges on the merits of the policy play out. The rule establishes new criteria as to who could become a "public charge" or dependent upon the US for benefit programs such as food stamps, housing, or Medicaid, and thus become ineligible for a green card. Criteria also considers someone not being fluent in English to be a negative factor, amongst other factors. The rule will be implemented by both the Department of Homeland Security and US Citizenship and Immigration Services.
Decision Questions Whether The Court Still Provides Fair, Balanced Decision Making
According to Sotomayor, the government has recently sought stays in an unprecedented number of cases, claiming one emergency after, and seeking emergency relief as a matter of course even when an issue only impacts one state. This is reportedly the 24th time that the administration has asked the Court to place a lower court decision on hold in less than three years. That compares to a total of eight times in 16 years of the George W. Bush and Obama administrations combined.
Sotomayor also pointed out that the Court has at times denied similar emergency requests from death row inmates, allowing for executions, where the risk of irreparable harm is the loss of life, to proceed. In comparison to the current issues at hand, there is a significant disparity in treatment, which brings into question whether a fair and balanced decision making process is still provided by the Court, which was essentially violating its own rules on when to get involved in the legal process.
Contact The Very Best in NYC Immigration Law
There is no question that New York will be significantly affected by the rule, as it has one of the largest immigrant populations in the US. If you have any immigration-related questions or concerns as a result of the new rule or otherwise, contact the office of Mark I. Cohen, Esq. to find out how our experienced NYC immigration attorneys can help.
Resources:
washingtonpost.com/politics/courts_law/supreme-court-removes-last-remaining-obstacle-to-immigrant-wealth-test/2020/02/21/e10c5698-5505-11ea-929a-64efa7482a77_story.html
cnn.com/2020/02/23/politics/sotomayor-dissent-supreme-court/index.html
https://www.markicohenattorneynyc.com/trump-administration-unleashes-new-rule-that-will-likely-make-all-visitor-visas-more-difficult-to-obtain/