Contact Mark I. Cohen, New York Criminal Defense Attorney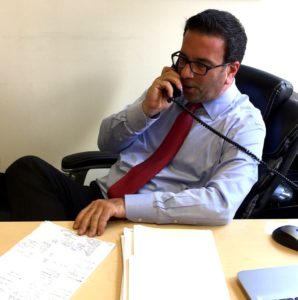 If you wish to make an appointment with Mr. Cohen, please give us a call (hablamos Español):
Mark I. Cohen
Criminal Defense Attorney
Cohen Frankel & Ruggiero, LLP
20 Vesey Street
Suite 1200
New York, NY 10007
Phone: 212-732-0002
Emergency Phone: 917-414-8585
E-mail: mcohen@cfrlaw.net
Fax: 212-293-7224
Business hours:
Office Hours: Monday through Saturday by appointment.
Emergency assistance: 24 hours daily.
Directions to Our Office:
Take the 2, 3, 4, 5, A, C, J and Z subway trains to the Fulton Center Station or the R to Cortland Station. Public Parking is available nearby.
We are available 24 hours to provide all necessary criminal defense services.
If you or someone you know has been arrested, please call/text Mr. Cohen on his emergency number 917-414-8585 or email mcohen@cfrlaw.net.
Hablamos Español