New York Courts Experience Significant Divergence in Opinion in Sentencing in Terrorism Case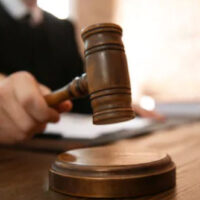 According to the 2nd U.S. Circuit Court of Appeals in Manhattan, a 17-year-sentence that was handed down in a Brooklyn federal court for a New Yorker who allegedly sought to engage in a terrorist activity – trying to kill an FBI agent who was searching his home – on behalf of the Islamic State was "shockingly low." According to the sentencing guidelines the court cited, an 85-year prison term is recommended for crimes like these, and the judge made a mistake based on a "clearly erroneous assessment of the evidence." As a result, the judge was ordered to re-sentence him.
Contrary to the assessment of the sentencing judge, the appeals court described the incident as a premeditated, deliberate, willful attempt to murder an FBI agent in the name of a terrorist organization and therefore represented a terrorist attack. Still, a separate opinion was issued by several justices indicating that they did not believe that the sentence was in fact shockingly low, and the sentencing judge should be provided with the opportunity to clarify and explain why the defendant's intentions during the act were unclear. This dissent also argued that the judge is not required to impose a different sentence, and expressed concerns that the majority was simply substituting its own sentencing preferences for that of the District Court.
Discretion in Criminal Cases
The case highlights the tension that can arise in terms of judges' broad but not unlimited discretion when it comes to sentencing. The appeals court hypothesized that the sentencing decision appeared to be due to the sentencing judge questioning whether the defendant actually intended to kill the FBI agent; a key consideration when it comes to sentencing decisions.
Still, while some reports indicate that federal law dictates that a defendant can face 20 years in prison if convicted of attempted murder on a federal officer, others indicate that federal guidelines dictate an 85-year mandatory minimum for a crime like this. According to the Appeals court, out of the 17-year total prison sentence, the defendant was effectively sentenced to only seven years attempting to murder the agent.
If You've Been Charged with A Federal Crime, Contact Our NYC Criminal Defense Attorneys
The differences in opinion on the sentencing of the defendant highlights the confusion that can sometimes surround various charges and how to punish defendants. If you have been charge with serious federal offenses like these, it is crucial that you work with an aggressive, experienced criminal defense attorney who has experience successfully ensuring that clients are not unduly sentenced based on a judge's discretion. To find out more about how we can help, contact an NYC criminal attorney at the office of Mark I. Cohen, Esq. today.
Resources:
nydailynews.com/new-york/ny-isis-staten-island-resentencing-20191227-bdvrz2m4xvgvfi7jmyoigu7h4m-story.html
nbcnews.com/news/us-news/u-s-appeals-court-judge-calls-17-year-sentence-terrorism-n1108066
https://www.markicohenattorneynyc.com/what-is-new-yorks-one-punch-law-its-history-movement-to-change/