What Is New York's "One Punch" Law? Its History & Movement to Change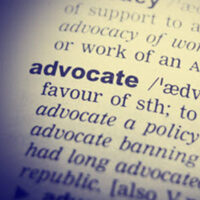 The New York Post recently featured a story on a criminal defendant that is being released on bail due to what is known as the state's "one punch homicide law," which essentially prevents upgrading an assault charge to manslaughter if an assault led to death unless there is proof that there was an intent to kill. Although they have some discretion under the law based upon the particular circumstances in each case, in general, prosecutors in New York can only charge a defendant who did not intend to kill their victim when punching them (only the intent to cause physical injury) with third degree assault, which is a misdemeanor that carries a sentence of up to one year in prison or probation. As a result, most defendants serve five or six months in jail instead.
A number of state DAs and others are now pushing for harsher punishments for these "one-punch killings," and calling on the state legislature to pass a law making an intentional assault that result in death a felony. Still, previous attempts at introducing legislation have only gone so far as passing the New York State Senate, but not the Assembly.
How Prosecutors Decide On Charges When One Punch Leads to Death
In order to figure out what kind of charge to bring, prosecutors are supposed to find out as many details as possible about the incident and who was involved, including levels of intoxication, whether the victim was acting aggressively in the moments before they were punched, whether the victim did anything to provoke the punch, what the intent of the defendant was when they punched the victim, etc. The reality is that if someone was intoxicated and causing trouble, involved in a brawl where they were punched, etc., and died from the injury, the individual responsible can only be charged with misdemeanor assault and not criminally negligent homicide due to New York law.
And New York is not alone in handling the "crime" if someone dies after being punched: These types of cases often fall into legal gray areas, although because a significant amount of deference remains with how the prosecutors choose to charge the defendants, the charges can technically range from involuntary manslaughter to murder.
The "Ildefonso Romero, Jr.'s Law"
As a result of victims' families feeling that justice is never done in these cases here in New York, in 2017, the "Ildefonso Romero, Jr.'s Law" creating a new felony charge for aggravated assault that leads to serious injury or death was introduced and passed in the New York Senate, but stalled in the assembly.
If You Are Facing Criminal Charges In New York, Contact an Experienced NYC Criminal Defense Attorney
If you have been charged with assault or any other crime, contact NYC criminal attorney Mark I. Cohen, Esq. today. With 30 years of defense practice here in New York City, Mr. Cohen has protected the rights of countless clients.
Resources:
pix11.com/2019/11/22/assault-law-on-one-punch-deaths-needs-to-be-a-felony-queens-da/
nypost.com/2019/12/14/one-punch-law-loophole-allows-alleged-killer-to-escape-with-misdemeanor-charge/
https://www.markicohenattorneynyc.com/some-police-departments-are-using-rapid-dna-technology-to-quickly-solve-rape-cases-but-is-it-reliable/