While Threat to Deport International Students Is Dropped, Questions Surrounding Reentry of Those with F-1 Visas Remain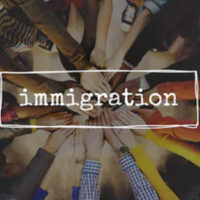 In a significant reversal on immigration policy and in response to several lawsuits brought by a number of universities, on July 14, the administration changed course and agreed not to deport international college students who rely on online courses here in the US. The administration had not only threatened to deport the students, but had also informed those students who had gone home in the spring due to COVID-19 that they could not come back. Harvard, MIT (supported by the American Federation of Teachers, Facebook, Google, Microsoft, and the Service Employees International Union), as well as a coalition of more than 20 other universities, 17 states, the District of Columbia, and a number of Attorneys General, including New York Attorney General Tish James, also sued the Department of Homeland Security and Immigration and Customs Enforcement in response to the Directive.
Legal Issues Remain Unclear Regarding Online Classes & Students Abroad with F-1 Visas
Still, the administration has also announced that it will enact tight restrictions on the number of online classes that foreign students can take while in the US, and it remains unclear as to whether international students with F-1 visas currently abroad will be able to reenter the US for their study programs. In a document dated July 15, Immigration and Customs Enforcement has indicated to these students that they should "stay in their home country," while at the same time admonishing that there is no "prohibition on admitting them," sending confusing and somewhat conflicting messages. According to the universities, the Directive was already being enforced at consulates and airports around the world, where students were being turned away because their universities had made public decisions about offering online instruction during the fall. In addition, the State Department has also updated its Foreign Affairs Manual to indicate that it no longer issues visas to students who do not attend in-person classes.
If You Have Questions or Concerns, Contact Our New York City Immigration Attorneys
There is no question that this will have an extremely significant outcome for international students: During fiscal year 2019, the state department issued almost 400,000 F visas and more than 9,500 M visas. While some universities are planning for in-person classes, that is subject to change based on the status of COVID-19 in the fall. In addition, a number of international students here in the US are now constantly worried about everything that they do – and whether it could result in deportation at any given moment.
If you or a loved one is facing any difficulty with the Department of Homeland Security and/or Immigration and Customs Enforcement regarding your F-1 or M-1 visa, your course of study in the US, or any other immigration issue, contact NYC immigration attorney Mark I. Cohen today to find out how we can help fight for your rights.
Resources:
politico.com/news/2020/07/14/trump-administration-drops-plan-to-deport-international-students-in-online-only-classes-361053
redandblack.com/uganews/i-can-t-go-back-international-students-reflect-on-ice-rule-reversal-for-international-students/article_4ff16df0-c8a1-11ea-8dd7-4be06a868f95.html
nature.com/articles/d41586-020-02160-4
https://www.markicohenattorneynyc.com/summer-2020-immigration-update-rules-applying-to-asylum-seekers-foreign-students-in-the-us/