Summer 2020 Immigration Update: Rules Applying to Asylum Seekers & Foreign Students in The US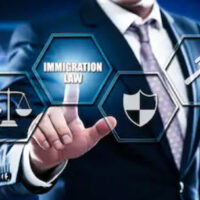 Below, we discuss some important recent regulatory directives and court decisions that apply to the rules and regulations that govern immigration in the US:
Judge Overturns Rule Requiring That Immigrants First Claim Asylum in Country Reached Before The US
In July, a federal judge ruled that yet another immigration policy put in place by the Trump administration is illegal and violates the Immigration and Nationality Act and Administrative Procedure Act (APA); Specifically, the rule prohibiting immigrants from claiming asylum in the US if they had not first sought it in a country that they passed on their way to the border; known as the "third-country asylum rule." The rule essentially forced migrants from Central America to seek asylum in Mexico before seeking help in the US.
In general, the Immigration and Nationality Act allows anyone who makes it to the US to apply for asylum with several exceptions, including for those with criminal records. While there is a certain amount of power provided to the Executive branch to shape and adjust policies and procedures that are promulgated pursuant to the Act, that does not mean bypassing the notice and comment requirements of the APA, which the court found had occurred here.
The ruling will take effect immediately, which means that although the US Supreme Court allowed the rule to go into effect in September while the appeals courts debated its legality, the federal court has issued a stay on it, and it will remain in place until the administration abandons it or the US Supreme Court addresses the issue.
Asylum Seekers Still Blocked from Entering Due to Administration's Pandemic Directive
Unfortunately,in the meantime, most asylum seekers have been temporarily blocked from seeking asylum under a separate directive closing the border to anyone except lawful permanent residents and US citizens under the justification that it is necessary to protect the country against the coronavirus pandemic. The ban was issued in the form of an interim final rule, which, although initially only in effect for 30 days, continues to be extended every 30 days, as the administration wishes, even though there is no public health rationale for justifying blocking asylum seekers under both the Immigration and Nationality Act and the APA.
ICE Deportation Policy for Foreign Students Taking Primarily Online Courses
US Immigration and Customs Enforcement (ICE) also recently announced that international students with F-1 and M-1 visas will have to leave the country if their schools opt into online classes only and/or if they take on an entirely online course load in the fall due to the pandemic, leading to a number of universities  to condemn and urge the administration to rescind its decision and vowing that they would find a way to ensure that the students could stay in the US to pursue their studies, including by providing as much flexibility in their class schedules as possible. It is estimated that the proposal could result in removal proceedings being initiated for approximately half of the more than one million foreign students here in the US, including at New York University, which is home to the highest number of international students. The rule also applies to students who change course loads mid-semester, mandating that they notify ICE within 10 days of doing so.
Contact an Experienced Immigration Attorney If You Have Any Questions or Concerns
NYC immigration attorney Mark I. Cohen assists clients with a variety of immigration legal needs, from applying for citizenship, to obtaining a passport, to fighting removal proceedings. If you have any questions or concerns involving any immigration legal issue, contact our office today to find out how we can help.
Resources:
nyu.edu/students/communities-and-groups/international-students.html#:~:text=New%20York%20University%20is%20home,from%20over%20140%20different%20countries.
forbes.com/sites/jemimamcevoy/2020/07/07/top-universities-vow-to-protect-international-students-from-deeply-cruel-ice-deportation-policy/#1ed3447f20bc
nytimes.com/2020/07/06/us/trump-asylum-ban-ninth-circuit.html
https://www.markicohenattorneynyc.com/us-supreme-court-throws-daca-recipients-a-lifeline-while-trump-administration-strikes-down-temporary-work-visas-for-skilled-workers-asylum-seekers/