When Can Disciplining Your Child Result in Child Abuse Allegations In New York?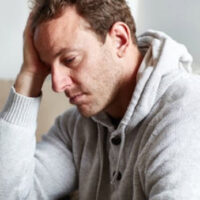 There is no question that parenting during the pandemic has been difficult for a number of families, especially for some divorced parents who disagree with each other about child custody and other issues. While reports of domestic violence have steadily increased since families have been stuck indoors due to the lockdown, unfortunately, this also sometimes includes false accusations of child abuse in custody cases where one parent believes in corporal punishment but the other does not.
A majority of parents use corporal punishment to discipline their children; Specifically,  according to statistics,65 to 80 percent of parents still spank their kids. Still, more and more "experts" and others in the field of child psychology have come out not only making the case against spanking, but putting forth studies indicating that it inflicts both physical and emotional damage to children that can continue into adulthood, including the American Academy of Pediatrics and American Medical Association. As this continues, there is an increasing risk that those parents exercising their fundamental right to raise their children as they see fit, well within the confines of what is considered to be reasonable, legal corporal punishment, could be arrested and/or prosecuted for child abuse, as well as investigated by child services, as we discuss below.
The Conflict Between New York State Penal & Family Court Laws
As in other states, it is legal (and not considered child abuse) for parents to spank their children in New York as long as it is within reasonable limits. In order to allow for this, state law carves out exceptions for what would otherwise be considered battery or other crimes.  Specifically, New York State Penal law dictates that the use of physical force against someone else is justifiable and not criminal if conducted by a parent, guardian, or other person entrusted with the care of someone who is under the age of 21 or incompetent (including a teacher for a "special purpose") if they believe it is "reasonably necessary to maintain discipline or promote the welfare" of that person and as long as it is not deadly force.
However, confusion can arise due to what can become conflicting language in other statutes, such as the New York Family Court Act, which broadly defines a neglected child as one under the age of 18 whose emotional, mental, or physical condition has been "impaired" or "is in imminent danger of becoming impaired" as the result of their parent or someone else who is legally responsible for their care failing to exercise a "minimum degree of care," which includes "unreasonably" inflicting or allowing harm to be inflicted, including the infliction of "excessive corporal punishment," without providing guidance as to what specifically constitutes "excessive." This leaves it up to the courts to decide what is reasonable on a case-by-case basis, and whether someone will be arrested and charged with assault on a child, and the courts are influenced by expert opinions which, as previously mentioned, are putting forth more and more scientific evidence indicating that spanking and corporal punishment in general does harm.
In addition, questionable reports called in by members of the public – even if they do not result in arrests and charges – can result in local social services opening a case file on a family, which can place custody of a child in peril, as it is these agencies that the courts often trust to make judgment calls. For example, while New York appellate courts have ruled that parents spanking their children is a reasonable use of force and decided not to uphold charges, at the same time, New York Family Courts have determined that those exact same circumstances constituted parents abusing their children by inflicting "excessive corporal punishment," leaving a number of parents in limbo in terms of an understanding of what their rights are with respect to disciplining their child as they see fit, within reasonable boundaries.
If You Have Any Concerns Over Allegations of Child Abuse or Any Criminal Charges In New York, Contact Defense Attorney Mark I. Cohen Right Away
If you have any questions or concerns about criminal charges in New York, including any potential arrests that could affect other areas of your life, contact NYC criminal attorney Mark I. Cohen, Esq. today to find out how we can help.
Resources:
dailyexcelsior.com/parenting-in-pandemic/
apa.org/monitor/2012/04/spanking#:~:text=Many%20studies%20have%20shown%20that,mental%20health%20problems%20for%20children.
wcnc.com/article/news/investigations/domestic-call-between-mom-and-teenage-daughter-raises-questions-about-when-physical-discipline-becomes-child-abuse/275-80f662b6-fb8a-4301-b864-df7289b0054b
https://www.markicohenattorneynyc.com/new-york-isnt-close-enough-to-fully-decriminalizing-sex-work/