New York Isn't Close Enough to Fully Decriminalizing Sex Work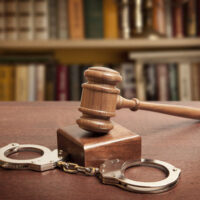 The New York Police Department continuing to criminalize sex work here in New York continues to be a serious criminal justice issue. One only needs to look at the recent almost $6 million settlement with the family of Layleen Polanco, who died in her cell at Rikers Island while in custody due to extreme negligence after suffering from seizures caused by epilepsy, to see this. An investigation revealed that her mental health care needs were completely blown off, leading to her death. However, an even bigger question involves why she was charged and placed in solitary confinement against the recommendations of mental health care providers in the first place. Polanco was reportedly originally held for missing court dates following a sex work-related arrest because she was unable to afford the $500 bail. In New York, loitering and prostitution are considered Class B offenses.
The case has, once again, led many to call on the New York state legislature to repeal the loitering law that has long been used to discriminate against sex workers and trans women of color. Yet recent statements made by Mayor de Blasio indicate that while he does not support sex workers being arrested, he does support prosecuting those who organize and profit from sex work, which is actually sometimes those very same sex workers themselves. As a result of failing to understand the basic facts and reality associated with the issue, simply decriminalizing sex work but still providing serious penalties for those who organize it would continue to result in the exploitation of those who engage in sex work. This enforcement model would even allow for someone who does something as simple as driving a sex worker to an appointment to be penalized. Only when sex work is comprehensively decriminalized will law-enforcement more easily be able to address actual trafficking, as sex workers will feel safer in reporting it without fear of legal repercussions.
Federal Laws FOSTA-SESTA Made Things More Dangerous For Sex Workers
Federal laws including FOSTA and SESTA are examples of what happens when lawmakers try to shut down certain aspects of sex work which then only contributes to sex workers' vulnerability. FOSTA and SESTA were federal laws passed which made it illegal to assist, facilitate, or support sex trafficking, however, by removing the ability for sex workers to use websites, they removed the ability for them to more safely do their work, forcing them onto the streets to find clients and removing their ability to pre-screen them, as well as choose safe, secure locations for their work.
If You Are Facing Sex Work Charges – Loitering, Prostitution, Etc., – Contact Experienced New York Criminal Defense Attorney Mark I. Cohen
The truth is that the New York Police Department does not currently focus on 'taking down' traffickers and criminalization does not keep people safe. Only once sex work is fully decriminalized and the New York Police Department's Vice Squad is fully disbanded will real change come.
If you have been arrested and/or victimized by the New York Police Department, in connection with sex crime charges or other criminal charges, contact the office of NYC criminal attorney Mark I. Cohen, Esq. today to find out about our experienced criminal defense services.
Resources:
gaycitynews.com/city-settles-lawsuit-in-layleen-polancos-rikers-island-death-for-5-9-million/
vox.com/culture/2018/4/13/17172762/fosta-sesta-backpage-230-internet-freedom
amny.com/politics/mayor-takes-vague-stance-on-views-regarding-decriminalizing-sex-work/
https://www.markicohenattorneynyc.com/defendant-convicted-of-murder-has-sentence-reduced-under-ny-domestic-violence-survivors-law/