Defendant Convicted of Murder Has Sentence Reduced Under NY Domestic Violence Survivors Law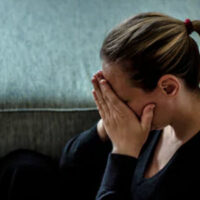 Unfortunately, one of the biggest fallouts from the coronavirus pandemic has been an increase in domestic violence, as survivors have been forced into even more extreme, compromised situations, with shelters lacking in availability and without many having access to friends and family. While the system was already inadequate in terms of preventing and mitigating domestic violence and supporting survivors, with COVID-19, it is even more crippled, inevitably leading some into dire situations. This includes laws and law enforcement providing inadequate protections to victims of domestic violence.
However, New York has a new law in place – the Domestic Violence Survivors Justice Act – which allows sentence reductions for some domestic violence survivors, and was put in place in order to help protect those who are in prison for protecting themselves. Specifically, the law enables some incarcerated survivors to apply to have their sentences reduced, and was highlighted by a recent case involving a man who was just freed in late August after spending 14 years in prison for killing his abusive father. The defendant had committed the crime after learning that his father was beating his mother and siblings. At the time of the original sentencing, his family members had provided testimony concerning the extensive abuse committed by the defendant's father, begging for leniency on his behalf. While he was originally sentenced to 20 years in prison after taking a poor plea deal, under the new law, the sentence was vacated and he was, instead, resentenced to five years (i.e. time-served).
New York's Domestic Violence Survivors Justice Act (DVSJA)
The DVJSA, or New York Penal Law § 60.12:
Sets forth alternative sentences;
Provides for sentencing relief; and
Allows for resentencing applications to be submitted by those who were victims of domestic violence.
However, eligible defendants must first obtain permission from the sentencing judge by establishing that they were victims of domestic violence by meeting the relevant statutory criteria (i.e. establishing that the abuse was a "significant contributing factor to [their] criminal behavior") before they can make a motion for resentencing.  While the previous law already allowed judges to administer indeterminate sentences for domestic violence survivors who committed a crime only with respect to their abuser under specific circumstances, the DVSJA added offenses committed due to coercion by and/or at the behest of the abuser, who also does not necessarily have to share a family or household with the survivor to qualify under the law.
If You Need Help After Being Charged for Protecting Yourself or A Loved One from Domestic Violence, Contact New York Criminal Defense Attorney Mark I. Cohen Right Away 
If you are a domestic violence survivor who acted out of self-defense or due to coercion and are now facing charges, contact experienced NYC criminal attorney Mark I. Cohen, Esq. We can ensure that your rights are protected and you receive the full benefits of the law instead of accepting a plea "deal" that is actually designed to keep you incarcerated for as long as possible.
Resources:
latimes.com/science/story/2020-08-18/intimate-partner-violence-spiked-80-after-pandemic-lockdown-began
governor.ny.gov/news/governor-cuomo-signs-domestic-violence-survivors-justice-act
federalnewsnetwork.com/u-s-news/2020/08/man-who-killed-abusive-dad-has-sentence-reduced-under-ny-law/
https://www.markicohenattorneynyc.com/overturning-faulty-unfair-convictions-which-disproportionate-impact-blacks-and-latinos-is-near-impossible-due-to-legal-roadblocks/