Videos Emerge Showing NYPD Officer Planting Marijuana During Traffic Stops, Raising Questions About Body Cameras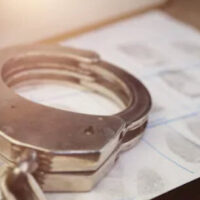 In March, yet another video of the same New York Police Department (NYPD) officer who was previously caught planting marijuana in a car was released, once again showing this same officer planting marijuana during a different traffic stop. These videos highlight serious conspiracy and corruption within the NYPD when it comes to framing particular defendants for drug charges.
They also highlight a woefully inadequate internal review process by the NYPD, which reportedly found that no misconduct had occurred on the officer's part, and released him to continue patrolling. In addition, it reportedly took almost two years for the videos to emerge, which begs the question of whether body cameras are essentially useless here in New York if defendants in particular cannot obtain copies in order to provide important evidence in criminal proceedings, which is one of the purposes of the cameras that the NYC government lists and also in accordance with a defendant's rights.  According to a report recently published by the NYC Civilian Complaint Review Board, officers will sometimes conveniently turn their cameras on late, turn them off early, or fail to turn them on at all, and then claim that this was likely due to "technical" issues.
Racial Profiling Leads Police to Pull Over Certain Vehicles
The first incident involving the officer planting the drugs on an innocent defendant received national coverage in the New York Times, highlighting the fact that, although the NYPD has scaled back on marijuana arrests, black and Hispanic individuals are still often targeted for arrests for small amounts of marijuana. In fact, more than 6,000 New Yorkers were arrested for possessing small amounts of marijuana just in the first six months of 2018. This is in addition to the fact that police have also been found to be lying by judges about smelling marijuana during traffic stops in order to justify searching vehicles.
Innocent Defendants Accept a Plea Deal Because They Fear Jail Time & Have Not Viewed Evidence in Time
However, in this case, the vehicle was pulled over for a minor traffic violation, and the officer was caught by his own body camera planting the marijuana. The video also captured him brutalizing the defendant, who was a passenger in the car, and left bleeding from his wound. Still, the defendant ended up spending two weeks in jail until his case was thrown out by prosecutors because he could not afford bail. He also plead guilty to a crime he did not commit – resisting arrest – in order to avoid jail time and because he could not obtain a copy of the video as evidence.
If You Are Facing Charges, Contact The Very Best in NYC Criminal Defense
If you are facing drug charges here in New York, it is crucial that you work with a defense attorney who can ensure that you do not accept a plea deal that is not in your best interest and without you having reviewed all of the evidence in your case. Contact NYC criminal attorney Mark I. Cohen, Esq. today to find out how we can provide you with the very best in legal advice and representation if you are facing charges.
Resources:
nyc.gov/assets/ccrb/downloads/pdf/policy_pdf/issue_based/20200227_BWCReport.pdf
techdirt.com/articles/20200318/19164444128/body-camera-once-again-catches-nypd-officer-planting-drugs-someones-car.shtml
nytimes.com/2018/11/19/nyregion/body-cameras-police-marijuana-arrest.html
https://www.markicohenattorneynyc.com/current-criminal-cases-examining-under-what-circumstances-dna-can-be-taken-by-deception-without-a-warrant/