US Officials' Latest Tactics to Separate Families & Deport Back to Dangerous Countries, Potentially Orphaning Children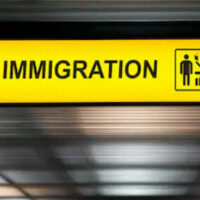 According to the latest reports, immigrants and their children who have not been convicted of any crimes and who are seeking asylum in the US are now potentially facing removal proceedings due to a new attempt by the administration to force them to choose between giving up their kids or giving up their legal rights to protection in the US.  US officials are fighting in court to deport their children out of the country, to no one, unless their parents give up their legal rights—i.e. withdraw their lawsuits and immigration cases and allow themselves and their children to be deported back to the country they are seeking asylum from.
This comes after implementing a similar family separation practice, whereby, earlier in the month of May, Immigration and Customs Enforcement (ICE) informed parents in its custody that they had a choice of separating from their children or remaining detained with them indefinitely. Each of these practices arguably violates basic legal rights that unaccompanied minors are entitled to, such as the right to a hearing under the Constitution's due process guarantee. US officials have responded that they consider the initial 'hearings' that children had within the "Remain in Mexico" program at the border to fulfill their legal obligations—a dubious legal proposition.
Children in Peril, Families Left Separated
The practices have also left a number of families splintered, as some individuals were able to make their way into the US prior to the Remain in Mexico program's implementation, while others were turned away at the border once it was in place. With a number of children facing peril as a result of being turned away and sent to Mexico—including assault, potential kidnapping, and rape—some parents have chosen instead to send them across the border on their own.
Attempts to Deny Children Legally-Protected Right to Hearings
Unaccompanied minors have special legal protections under US law, which includes the right to a hearing before a US immigration judge. However, the current administration is claiming that because a number of them had prior removal orders against them and their parents, they are technically considered to be illegally re-entering the country after being deported or removed, which is unlawful under the Illegal Immigration Reform and Immigrant Responsibility Act.
Federal Judges Note Efforts to Orphan Children
Proposals submitted by government attorneys to immigrant plaintiffs appear to provide immigrants with a choice between dropping their immigration cases and being deported together as a family to the country that they are seeking asylum from, or having their kids sent to that country alone if they continue to pursue their cases. Thus far, federal district judges who have heard these cases have indicated that they are "troubled" by the government's efforts to essentially orphan young children.
Contact Immigration Attorney Mark I. Cohen If You Are Facing Removal Proceedings
While the constitutionality of the choice to separate families is being questioned by the courts, many immigrant plaintiffs have time to pursue separate asylum claims. Still, the ability to obtain a hearing can be difficult, given the current COVID-19 backlogs. To speak with an experienced immigration attorney about fighting removal proceedings, contact NYC immigration attorney Mark I. Cohen today. We are ready to help.
Resources:
americanimmigrationcouncil.org/research/guide-children-arriving-border-laws-policies-and-responses
latimes.com/politics/story/2020-05-27/family-separation-coronavirus-trump-immigration
https://www.markicohenattorneynyc.com/immigration-and-customs-enforcement-found-to-be-violating-the-flores-settlement-by-deporting-minors/