Immigration and Customs Enforcement Found to Be Violating the Flores Settlement by Deporting Minors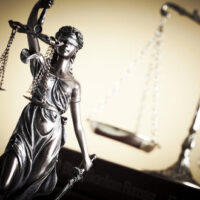 In spite of the fact that a federal judge recently ruled that deportation orders under the Remain in Mexico program do not change the government's obligation to release immigrant children to family or sponsors in the United States under the 1997 Flores settlement agreement, Immigration and Customs Services (ICE) is still moving to deport young children who have already been approved for being reunited with a parent here in the United States. This includes minors who have completed asylum declarations stating that they would be persecuted due to their identity, race, and refusal to join a gang if returned to their home country.
Most immigrant minors are currently being expelled by border officials under an emergency public health order at the border, but those who are in the US that ICE now wants to deport have not only once sought asylum at the border alongside their parents, but were also sent to Mexico under the Migrant Protection Protocols program, reentered the United States on their own, and do not have any relatives in their home country who can take care of them.
What The Flores Settlement Requires
The 1997 Flores settlement limits the conditions and time under which the US can detain immigrant children, and dictates that the US is obligated to make prompt and continuous efforts to unite these children with relatives or sponsors in the US while their immigration cases are underway. The agreement also limits the ability for the US to detain children for more than 20 days and, during that time, requires that officials provide them with a certain quality of life that  includes medical assistance, food, water, and other requirements. Flores applies to both children accompanied by their parents and unaccompanied minors.
The Judge's Decision
The judge's recent decision indicates that, if deportation is not "imminent," failing to reunite these minors violates the settlement. However, the government is now making the argument that because these minors reentered the US, and had already been ordered removed, they should still be deported by interpreting the judge's use of the word "imminent" to exclude those children who have pending removal orders under the Remain in Mexico policy.
The judge also prohibited US agencies from using any justifications to continue to detain immigrant minors in general, such as being named in litigation, waiting for a decision from an immigration judge, or waiting for their screenings to be adjudicated, and ordered the agency to temporarily waive the fingerprint requirement for some family members due to the urgency presented by the coronavirus in these detainee facilities.
Contact New York Immigration & Defense Attorney Mark I. Cohen Today If You Need Help
These current policies and practices also contravene the agency's earlier announcement that it would only detain those immigrants that presented public safety risks due to having previous criminal records, and, for others, it would delay enforcement actions until the pandemic crisis abated. If you have any questions or concerns about immigration laws or related law enforcement issues, contact experienced NYC immigration attorney Mark I. Cohen today for assistance.
Resources:
cbsnews.com/news/ice-says-it-will-not-detain-most-undocumented-immigrants-coronavirus-pandemic/
cbsnews.com/news/ice-seeking-deport-migrant-chidren-coronavirus-pandemic-advocates/