US Department Of Justice Updates Guidance Document For Investigating Corporations Of White Collar Crimes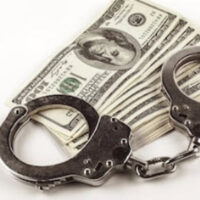 In June, the Department of Justice released an updated guidance document concerning the evaluation of corporate compliance programs for prosecutors of white collar crimes. The adequacy and effectiveness of a company's compliance program is one of the factors that prosecutors are supposed to consider in determining whether to bring charges, as well as whether to negotiate a plea or other agreements. As a result, this particular document is used to assist prosecutors in deciding whether the corporation's compliance program is effective at the time of the offense, as well as at the time of a charging decision, in terms of determining any monetary penalties and other obligations.
In order to assess effectiveness of corporate compliance program, the guidance document puts forth these three fundamental questions that prosecutors are instructed to ask and examine:
Is the compliance program well designed?
Is it being applied earnestly and in good faith such that it is adequately resourced and empowered to function effectively?
Does it work in practice?
Is The Compliance Program Well-Designed?
When deciding whether a program is well designed, prosecutors are instructed to look at how comprehensive the program is and whether there is a clear message that misconduct is not tolerated, as well as whether there are policies, procedures, incentives, and discipline in place to ensure that it is a part of a company's operations. In other words, is wrongdoing being prevented and detected, and is the program being enforced?
Part of this assessment involves looking at certain decisions the company makes, such as the location of its operations, clients and business partners, transactions with foreign governments, use of third-parties, entertainment expenses, political donations etc. Some specific questions prosecutors might ask to help detect some type of misconduct in question include the following:
Does the company spend a disproportionate amount of time devoted to low versus high-risk areas?
Does the company do any updates or revisions, as well as track and incorporate lessons learned from prior issues?
Does the company have a code of conduct that is indicative of compliance with federal law?
Has the company established policies and procedures that incorporate a culture of compliance with its everyday operations? How does it communicate these to employees and third parties? Who is responsible for overseeing them? What training has been provided to this effect?
Have the policies and procedures been integrated through periodic training of employees, directors, officers, and even agents and business partners? The specifics of the training are also important, including its content, effectiveness, form, etc.
Is there a mechanism by which employees can anonymously or confidentially report breaches/misconduct without fear of retaliation? How effective is the reporting mechanism and the investigation response?
Is there due diligence when it comes to management of third-party relationships, any acquisition targets, etc.?
Is The Compliance Program Empowered to Function Effectively?
Prosecutors are instructed to assess whether the program is essentially a "paper program" or one that is actually implemented effectively. The factors listed to assess this category include the following:
Is there a high-level commitment by company leadership to implement a culture of compliance?
Are those who are in charge of compliance sufficiently senior within the organization, and provided with sufficient resources, as well as autonomy from management? Do they have the appropriate experience and qualifications?
Is there sufficient staffing for compliance personnel to audit and act on the results of compliance efforts?
Are there clear disciplinary procedures in place that are enforced consistently? Who participates in disciplinary decisions, and is the same process followed for each type of misconduct, or not, and why? Have disciplinary actions been consistently applied?
Is there an incentive system, and how does it work?
Does The Program Work in Practice?
Finally, prosecutors have to assess whether the program is effective at the time of the offense and charging decision; two of the most difficult questions to answer. In doing so, prosecutors are instructed to consider whether the company undertook an analysis to determine what contributed to the misconduct and what was needed to prevent similar events in the future, as well as whether it made significant investments in its program and any associated internal control systems. This analysis includes looking at:
Whether the program has the capacity to improve and evolve via regular reviews that can include internal audits, updating its risk assessments and compliance policies and procedures, whether it seeks input from employees, etc.
Whether there are properly scoped investigates conducted by qualified personnel
What changes has the company made to reduce the risk of making those same mistakes in the future
Work with A White Collar Criminal Defense Attorney to Ensure Compliance
The updated document unquestionably reveals that simply having a compliance program is not enough—it needs to be more of a living document that is regularly evaluated and enforced. As a result, it would be advisable for companies to work with white collar defense attorneys in advance of any audit or investigation in order to ensure compliance, reduced penalties, and resolutions.
If you have any questions or concerns about white collar crimes, contact the office of NYC white collar crimes attorney Mark I. Cohen, Esq. today to find out more about our white collar crime defense work and how we can help.
Resource:
justice.gov/criminal-fraud/page/file/937501/download
https://www.markicohenattorneynyc.com/white-collar-crime-prosecutions-down-by-50-percent-but-highest-number-still-brought-in-new-york/