White Collar Crime Prosecutions Down by 50 Percent, But Highest Number Still Brought In New York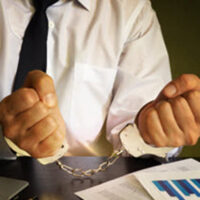 According to statistics compiled by the Transactional Records Access Clearinghouse of Syracuse University, federal white-collar prosecutions have decreased by close to 50 percent since the Obama administration. Specifically, in fiscal year 2019, the government launched less than 5,000 prosecutions; most of them involving radio, television, or wire fraud charges. Compared to eight years ago, these figures represent almost an almost 47 percent drop.
Critics have pointed out that this is especially controversial due to the fact that both the opioid crisis and financial meltdown both occurred after 2008, and allegedly involved wrongdoing by major corporations and business leaders. However, none of them have resulted in prosecutions. In fact, many feel that the number of prosecutions cannot even begin to compare to the significant number of corporate, consumer, computer, healthcare, telemarketing, and other serious fraud crimes that are perpetrated on a regular basis, and are now urging the current administration to bring more of these charges on a regular basis.
Comparison to Historical Prosecution Rates
According to this same source, of the more than 170,000 prosecutions launched by the FBI, IRS, Secret Service, and several other major agencies, white collar prosecutions amounted to just a little over three percent. According to reports, this is in sharp contrast to not only the Obama administration, but both the Bush and Clinton administrations, where the number of white collar crime prosecutions brought each year rarely fell below 8,000.
Why Now?
According to one journalist, the real culprit behind the change comes from those working in federal agencies investigating corruption. According to this source, a number of these attorneys purposely choose not to prosecute those behind white collar crime because they plan to leave the current administration and do not want to alienate future private employers. Some have even indicated the Department of Justice is essentially now training white-collar criminal defense attorneys.
New York Still Faces White Collar Crime Prosecutions
Still, the highest number of white-collar prosecutions in 2019 thus far occurred in Southern District of New York, Florida, and Rhode Island, and they are punished harshly. In fact, recently a federal judge here in New York ruled that the FBI conducted an illegal search that violated the Fourth Amendment in pursuit of white collar crime. The warrant reportedly included an extensive list of items to be seized, however, an actual crime was not listed anywhere.
When it comes to search and seizure in the investigation of these types of crimes, it is important to remember that any agent's reliance on a warrant that fails to specify a crime arguably involves recklessness. Only if a "good faith exception" to the exclusionary rule applies can evidence that results from such a warrant be admitted, and, in this case, the judge found that the rule did not apply to the search of the defendant's business premises.
Contact Our NYC White Collar Crime Defense Attorneys to Find Out More
If you or a loved one has been charged with a white collar crime, contact our experienced NYC white collar crimes attorneys at the office of Mark I. Cohen, Esq. today to find out how we can help protect your rights.
Resources:
scribd.com/document/427436215/September-24-2019-Order-Adopting-9-10-19-R-R-and-Suppressing-Evidence
forbes.com/sites/walterpavlo/2019/09/26/federal-judge-rules-fbi-agents-conducted-illegal-search-of-business/#6058fa6d5a25
thecrimereport.org/2019/09/26/white-collar-prosecutions-down-nearly-50-since-obama-years/