US Attorney General Opens Resolved Immigration Asylum Case After More Than a Decade to Consider Deportation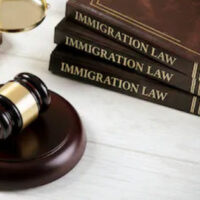 Attorney General William Barr recently opened an immigration asylum case that could have serious implications for those who have received asylum herein the US, indicating that, even after winning legal battles, protection could be revoked at any moment by the administration. The case involves that of Rashed Chowdhury, a top diplomat in Bangladesh's embassy in Brazil who came to the US in 1997 after being tried and sentenced to death in absentia for crimes related to a coup he was already found to have no role in and for which he was granted immunity in connection with from Bangladesh.
While US immigration judges granted Chowdhury asylum and the DOJ's Board of Immigration Appeals upheld the decision more than a decade ago, after years of the current Bangladesh government lobbying for his extradition, in June 2020, Barr ordered the Board of Immigration Appeals to send Chowdhury's case to him for review, making it clear that the case would be reopened and Chowdhury could lose asylum after more than a decade, ultimately facing deportation to and death in Bangladesh. In fact, some are now arguing that Barr is only requesting records now for the sake of administrative and legal purposes–as well as for the sake of appearances–and has already made his decision, although the administration's reasons for doing so are still unknown.
Why This Should Concern All Immigrants, Immigration Judges, And The Board of Immigration Appeals
Although, in spite of multiple courts and appeals reviews upholding Chowdhury's asylum, the Attorney General ultimately has the authority to overturn the immigration court's decision to grant him asylum, aside from just Chowdhury's case, and regardless of how anyone personally feels about the politics surrounding Chowdhury's case, this has deeply concerning implications for anyone's immigration case. Taking a case that has been resolved for more than a decade and deciding to reopen it is an affront to the enforcement of all immigration laws in the US, and should not only be of concern to the immigrants whose lives are at stake, but to immigration judges and the Board of Immigration Appeals, all of whom were involved in multiple legal decisions more than a decade ago that not only granted Chowdhury asylum, but then reviewed those decisions and found them in accordance with US immigration laws.
Contact A New York & Federal Law Immigration Asylum Lawyer
As an attorney who has been practicing immigration law here in New York for decades, I can testify that it is unheard of to see a case pulled out of storage over a decade later for readjudication. Under the Convention Against Torture, countries have a responsibility to ensure that any extradition does not result in torture or human rights violations, and there have been a number of allegations that Bangladesh not only fails to provide fair trials, but also prevent torture while prisoners are in custody. 
If you or a loved one has any immigration legal concerns, you should strongly consider consulting experienced NYC immigration attorney Mark I. Cohen, who is well-versed in both federal and state law, in order to ensure that you are protected.
Resources:
state.gov/reports/2019-country-reports-on-human-rights-practices/bangladesh/
ohchr.org/Documents/ProfessionalInterest/cat.pdf
politico.com/news/2020/07/24/rashed-chowdhury-asylum-death-sentence-381075
https://www.markicohenattorneynyc.com/while-threat-to-deport-international-students-is-dropped-questions-surrounding-reentry-of-those-with-f-1-visas-remain/