Understand Some Basics on New York Orders of Protection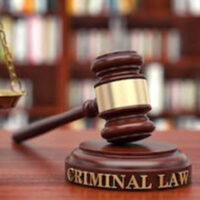 In New York, Orders of Protection are sometimes referred to as restraining orders. These are legal orders that dictate how someone should or should not conduct themselves. Once a judge issues an order, the respondent/defendant needs to adhere to it, and failure to do so warrants an arrest. Apart from being arrested, an individual that violates an Order of Protection risks being incarcerated.
Orders of Protection mostly demand that defendants' stay away from victims';
homes
schools and
places of work
Additionally, an Order of Protection can require that a respondent avoid contacting a petitioner. This could mean that the defendant is not allowed to call or even text the victim.
Victims of domestic abuse benefit highly from seeking Orders of Protection. Other victims who seek the protection of these orders include victims of;
stalking
threats of kidnapping and
other criminal acts such as assault
In New York, both family and criminal courts can issue Orders of Protection.
Criminal Court Orders of Protection
In New York, a petitioner can seek an Order of Protection in a criminal court even if they do not have any personal or intimate relationship with the defendant. The defendant only needs to have been charged with a criminal offense.
After the district attorney's office requests the court to grant a victim the Order of Protection, the court usually deliberates and decides whether to issue the order. Genuine cases receive consideration. For example, in a situation where one was assaulted, the court can choose to issue an Order of Protection.
For the victims/petitioners;
If a criminal court grants your request and issues an Order of Protection, it means that the court believes you are in danger.
You cannot, on your own, or with the defendant, decide to alter the terms and conditions stated in the order. For example, if the order says that the defendant should not contact you through calls, texts, or any other means, allowing them to contact you does not mean that the terms and conditions are no longer in effect. Only the court can alter or terminate an Order of Protection.
An Order of Protection is only enforceable once the defendant has been served with it or if they were in court when the court issued the order. If they were in court when a judge issued the order, it means that they know what it says; therefore, they should behave according to its terms and conditions.
For the defendant/respondents;
You have a legal obligation to obey all the terms and conditions stated in the Order of Protection.
You will face charges of being in contempt of court in a situation where the other petitioner allows you to contact them or go near them, and you decide to do so, yet the order says you should not do that. As a defendant, you are the only one who will face the charges.
If You Have Any Questions About New York Orders of Protection or Need Help With Your Case, Contact an Experienced NYC Attorney.
When served with an Order of Protection, your life changes in many ways. For example, these orders taint people's images. If you believe you have wrongfully received an order, contact qualified NYC criminal attorney Mark I. Cohen., Esq. at 212-732-0002 today.
Resource:
nyc.gov/site/nypd/services/victim-services/resources-services-orders-protection.page#:~:text=Orders%20of%20protection%20are%20issued,be%20issued%20under%20other%20circumstances.
https://www.markicohenattorneynyc.com/the-collapse-of-your-ponzi-scheme-could-mean-spending-the-rest-of-your-life-in-jail/