The Collapse of Your Ponzi Scheme Could Mean Spending the Rest of Your Life in Jail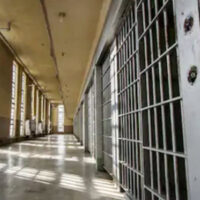 Immediately you mention the term Ponzi scheme to a knowledgeable New Yorker, the name Bernie Madoff comes to their mind. Through his Ponzi scheme, Madoff defrauded thousands of people of billions of dollars. Bernie Madoff was sentenced to over a century in federal jail after confessing to operating a Ponzi scheme. Apart from being sentenced to prison, Bernie had to face other penalties because of his crime's severity.
The Penalties of Operating Ponzi Schemes in New York
On top of sending Bernie Madoff to jail, the court also ruled that Madoff was to pay over $170 billion in restitution. As is evident in Bernie's case, the legal consequences of operating Ponzi schemes are quite severe. Penalties usually include;
Jail time (Can be up to 150 years, as was with Bernie's case)
Restitution – (This can amount to billions of dollars, as was with Bernie's case)
Fines
Depending on your case, when accused of operating a Ponzi scheme, you might find yourself facing additional charges such as tax evasion, tax fraud, or even security fraud.
Understanding the Severity of Ponzi Scheme Crimes
Some Ponzi scheme crimes are too severe to the extent that a judge or the government cannot grant the guilty party early release from prison even in a case where they develop a terminal illness. A judge denied Madoff's request earlier in 2020, citing that allowing him to leave prison because of his terminal illness would undermine the severity of the offense he committed. For that reason, the perpetrator of one of the biggest financial frauds in history could die in prison.
What Is The Difference Between Pyramids and Ponzi Schemes?
People confuse Ponzi schemes with pyramid schemes and vice versa because they share some similarities. Both schemes;
involve financial fraud
involve the perpetrators deceiving investors that they will earn extraordinary returns while being exposed to zero or minimum risks
depend on new investors' money to be able to pay the promised profits to old investors
Still, regardless of these similarities, the two schemes are different. Two of the main differences between the two schemes are listed below.
When investing in pyramid schemes, investors are usually aware that they will only benefit from recruiting other investors, meaning that pyramid schemes require people's money and efforts. On the other hand, people who invest in Ponzi schemes believe that they invest in opportunities that generate high returns. They do not recruit other investors for them to receive returns.
Pyramid schemes are highly dependent on attracting as many investors as possible in a short period; thus, they collapse within a short time since people quickly stop joining. Ponzi schemes, like the one Bernie Madoff ran, can thrive for years before collapsing as long as there is a good number of investors to keep the scheme running.
Nonetheless, the penalties you stand to face for operating a pyramid scheme also include fines, jail time, and restitution.
If You Are Currently Under Investigation Because of The Suspicion That You Might Be Operating a Ponzi or Pyramid Scheme in New York, Remember That You Must Protect Your Rights.
To get an attorney who can help you protect your rights and interests, contact NYC criminal attorney Mark I. Cohen, Esq. immediately.
Resources:
nytimes.com/2020/06/04/business/bernie-madoff-sentence.html
sec.gov/spotlight/enf-actions-ponzi.shtml
https://www.markicohenattorneynyc.com/when-juror-misconduct-leads-convictions-to-be-reexamined/