Under New Criminal Justice Reforms, Some Convicted of Federal Crimes Argue for Compassionate Release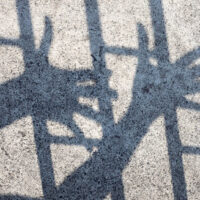 Since the First Step Act was passed, individuals sentenced to serve hundreds of years in prison for crimes such as money laundering have hoped that this national bipartisan movement towards criminal justice reform will allow them to apply for a program known as compassionate release due to their age and health issues.
Who Qualifies?
Typically, those who were sentenced for crimes that never involved violence and who have accrued good time during their years in prison are sometimes good candidates for this program. Still, federal prosecutors will often fight petitions for compassionate release, arguing that someone is not elderly enough and/or does not meet the "extraordinary and compelling" threshold to qualify for the program. Some of the circumstances that prosecutors will site as  required for release include inmates showing that they have a grave or terminal illness, are 65 years old or older, suffer from serious mental physical impairment, meet exceptional circumstances, served a significant portion of their term, or some other  "extraordinary and compelling" reason.
The First Step Act implemented a number of important criminal justice reforms; one of them being changing the compassionate release program to lower the age of eligibility to 65 years old and allowing prisoners to appeal the denial or neglect of a request for release in federal court. The law then empowers judges to reduce these sentences in "extraordinary and compelling" circumstances. Some of the circumstances that can lead prisoners to argue that they have made progress in prison and that should be taken into account include progress in earning their GEDs, participating in various programs, studying, teaching classes, helping other inmates, and engaging in other fruitful activities while in prison. Inmates can also argue that their age will require the government to provide elderly housing and medical care for their diagnoses at a significant cost if they remain in prison for the duration of their sentences, and some will perhaps argue that–in addition to health concerns that have popped up while in jail–time served and the remaining sentences have resulted in emotional distress and hopelessness for particular family members, as well as hardship and regret, overall, for themselves.
It is important to note that the bill also paves the way for thousands of people to be released from prison earlier than originally sentenced, particularly for certain drug crimes that did not involve violence or bodily injury.
Contact Our New York Federal Criminal Defense Attorneys with Any Questions
If you have any questions about federal crimes and/or how the First Step Act changes federal sentencing for a number of crimes, contact our experienced NYC narcotics crime defense attorneys at the office of Mark I. Cohen, Esq. today. We are here to provide you with the very best legal guidance and representation.
Resources:
vox.com/future-perfect/2018/12/18/18140973/state-of-the-union-trump-first-step-act-criminal-justice-reform
providencejournal.com/news/20190602/cranston-coin-dealer-serving-660-years-for-money-laundering-argues-for-compassionate-release
https://www.markicohenattorneynyc.com/new-york-decriminalizes-marijuana/