New York Decriminalizes Marijuana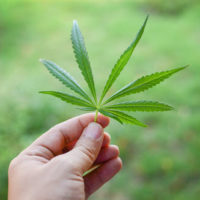 On July 29, the state of New York decriminalized recreational marijuana. As a result, those found possessing small amounts of marijuana will now be fined instead of serving jail time. According to Governor Cuomo, the measure also allows for records to be expunged for those who have previously been criminally convicted of possessing small amounts. This makes New York the 16th St. to decriminalize recreational use of marijuana.
What Does the New State Law Provide for, Exactly?
Specifically, starting in late August, if you are caught with less than one ounce of marijuana, you can be fined $50 and $200 for two ounces (almost treating it as a parking ticket). In this way, it is still an arrestable crime. In addition, if you have been convicted of a low-level, non-violent marijuana crime, your record can be expunged. According to New York's Division of Criminal Justice Services more than 24,000 people specifically will have their records expunged under the new law, while approximately 200,000 will have their records sealed for low-level marijuana offenses (possession of 25 grams or less). The law also adds marijuana to the Public Health Law, prohibiting it wherever smoking tobacco is prohibited.
What Does It Not Do?
However, there are a number of criminal justice issues that it fails to address by changing the law, such as:
Providing access to employment and housing for those who have been negatively affected by overly restrictive marijuana laws
Providing tax revenue to communities that have experienced the highest amount of negative consequences of overly restrictive marijuana laws
Failing to completely remove the threat of probation violations for those found with marijuana, including deportation and the specific targeting of communities of color
Failing to address parole and probation violations when it comes to marijuana crimes
Failing to decriminalize the possession of more than two ounces
According to the Federal Bureau of investigation, more than 350,000 people were arrested for possession of a small amount of marijuana between 2008 and 2017. In addition, the Justice Department under the current administration has encouraged prosecutors to prosecute marijuana crimes even in states like New York where it is either legal or decriminalized. However, in late July, Senator Kamala Harris introduced federal legislation decriminalizing marijuana. Still, in Brooklyn, New York City, and Manhattan, district attorneys have reportedly already stopped prosecuting most individuals arrested on marijuana offenses and have taken proactive steps to vacated low-level convictions and marijuana-related warrants.
Contact Our New York City Criminal Defense Attorneys
A number of individuals in New York have had their lives destroyed by marijuana possession convictions. If you are potentially facing a conviction for any drug crime, including possession of marijuana, contact our experienced NYC narcotics crime attorneys at the office of Mark I. Cohen, Esq. today to find out how we can help.
Resources:
reuters.com/article/us-new-york-marijuana/new-york-state-decriminalizes-pot-stops-short-of-cuomos-legalization-call-idUSKCN1UO1TV
cnn.com/2019/07/29/politics/new-york-cuomo-further-decriminalizing-marijuana/index.html
forbes.com/sites/sarabrittanysomerset/2019/07/31/cannabis-activists-arent-satisfied-with-nys-latest-version-of-decriminalization/#6e42d94d2fef
https://www.markicohenattorneynyc.com/narcotics-charges-consequences-under-federal-law/