U.S. Supreme Court to Hear "Bridgegate" Case That Could Completely Transform Federal Fraud Charges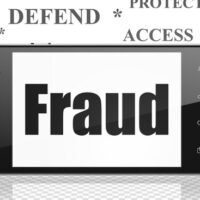 In January, the U.S. Supreme Court will hear the controversial "Bridgegate" case involving then New Jersey Governor Chris Christie's staff closing lanes on the George Washington Bridge that connects New York and New Jersey over the course of four days in order to punish the mayor of Fort Lee for refusing to endorse Christie's campaign. The case has huge repercussions for conspiracy and fraud crimes, because, if the Court sides with the government, it could open the door to a number of new activities constituting fraud, including lying about motivations for state governmental policy and regulating traffic flow.
A central part of the case involves Christie's staffers and supporters at the Port Authority in New Jersey and New York claiming that they needed to reallocate the lanes as part of a traffic study they were conducting. According to reports, the fake study began on the first day of a new school year in order to maximize problems for commuters. As a result of the scandal, not only did paramedics have  to cross the bridge on foot, but an additional $5,400 was spent in connection with the Port having to hire additional toll collectors and engineers to address the problem.
The Appeal & Precedent
Some connected to the incident have plead guilty or have been indicted, tried, found guilty, and sentenced in counts of conspiracy convictions, federal program fraud, and wire fraud. Their convictions were upheld by the Third Circuit Court of Appeals, which found that the defendants not only deceived the Port Authority, but deprived it of property in terms of labor.
However, two of these defendants are now appealing their convictions to the U.S. Supreme Court, arguing that upholding them would set a dangerous precedent that would ultimately "criminalize politics and chill public service." Specifically, they argue that that turning what was a "legitimate official act" that had political motives into a federal felony offense is dangerous because it would allow any government official to be indicted on the allegation that they lied by claiming to act in the public interest. They argue that the state was not deprived of property, but simply the good-faith service of its agent, and that they simply breached their fiduciary duty and these actions should be addressed "politically."
However, the government is arguing that the defendants went to great lengths to create a public safety hazard, lie about it, and write up fraudulent reports to cover it up. It argues that the requirements for the federal fraud statute have been met because there was a scheme to obtain property by means of false or fraudulent pretenses (i.e. materially false statements were made about the existence of a study that never existed, which allowed the defendants to gain control over Port Authority resources/the lanes). The government also contends that the extra payments that had to be made to workers who would not have otherwise been on duty constitutes "property" under the statute.
Contact A Federal Fraud Defense Attorney with Decades of Experience Defending Against Fraud Charges
In cases like these, the defense must reiterate that the criminal process cannot be substituted for the political process, as that is prosecutorial overreach. That is why, when it comes to defending against U.S. fraud charges, you need the very best possible defense.
NYC criminal attorney Mark I. Cohen has been working on fraud cases since 1985. With decades of accumulated knowledge and experience, he is the best choice to defend against these types of charges. Contact our office to find out more.
Resource:
qz.com/1782309/a-criminal-cover-up-on-the-worlds-busiest-bridge-hits-scotus/
https://www.markicohenattorneynyc.com/revenge-pornography-prosecutions-could-be-hampered-by-increasingly-successful-free-speech-defense-claims/