Revenge Pornography Prosecutions Could Be Hampered by Increasingly Successful Free Speech Defense Claims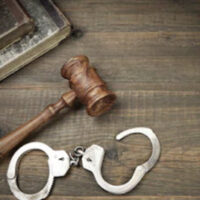 New York is one of the most recent states to pass a law outlawing what is known as revenge porn, or posting explicit images of others without their consent. Specifically, it makes the malicious publication or sharing of an intimate image of someone without their consent a misdemeanor that can land you in jail for one year and cost you a $1,000 fine.
However, some defendants are now successfully arguing that these laws represent an unconstitutional restriction of their freedom of speech and fail to serve a compelling government interest because the harm of revenge porn is unsubstantiated, as we discuss below.
When Governments Can Legally Restrict Free Speech
In general, governments like the state of New York can restrict free speech (i.e. pass laws criminalizing certain behavior that some would argue is protected by the First Amendment of the constitution) if:
It represents obscenity;
It is a "true threat"; or
It passes the "strict scrutiny" test, whereby it is narrowly tailored to achieve a compelling government interest and the least restrictive way of doing so.
Arguments Against These Criminal Laws
Those who have helped to write these revenge porn criminal laws argue that they are necessary to protect privacy rights and liken them to prohibitions against disclosing Social Security numbers or medical records, for example. However, defendants are responding that individuals who send nude pictures of themselves waive their right to privacy when they give them to others, it is not the state's business to protect adults from themselves, and there is no harm being done here that justifies restricting free speech. They point out that if courts start allowing for speech to be restricted based on emotional harm and privacy violation arguments, all freedom of speech rights could essentially entirely disappear.
How Courts Have Ruled in Challenges to State Restrictions On Revenge Porn
Courts have been all over the map in addressing challenges to these laws (i.e. defenses posed by those prosecuted for violating them). Thus far, their decisions have generally fallen into one of four decision categories:
Personal privacy is compelling enough to justify the existence of these state laws;
The harm of revenge porn is too "speculative" to justify a compelling government interest in restricting it;
Even if protecting privacy is a compelling interest, these statutes are not the least restrictive means of going about doing so because they permit prosecution of defendants that did not realize it was a prohibited category; or
Revenge porn is not constitutionally-protected free speech.
Contact Our New York Criminal Defense Attorneys to Find Out More
These decisions could very well threaten the law – and the ability to prosecute people for violating it – here in New York. If you have been charged with a crime that violates your civil rights, contact our experienced NYC criminal attorneys at the office of Mark I. Cohen, Esq. today to find out how we can aggressively defend your rights.
Resources:
abajournal.com/web/article/first-amendment-defense-claims-could-threaten-revenge-pornography-statutes
slate.com/technology/2019/07/revenge-porn-law-new-york.html
https://www.markicohenattorneynyc.com/new-york-courts-experience-significant-divergence-in-opinion-in-sentencing-in-terrorism-case/