U.S. Supreme Court Examines What Constitutes A "Serious Drug Offense" Under The Armed Career Criminal Act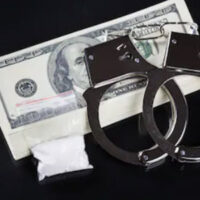 In late January, the U.S. Supreme Court heard arguments in an important criminal case involving the interpretation of what a "serious drug offense" is under the Armed Career Criminal Act.  The Act dictates that anyone who has three previous convictions for a "serious drug offense" or "violent felony" must serve a minimum of 15 years in prison. The U.S. Supreme Court previously determined that the particular facts of the case are irrelevant in determining whether a "violent felony" has been committed; in other words, the Court uses a categorical approach in this determination. The current case looks at whether the same categorical approach should apply in determining whether a prior conviction counts as a "serious drug offense" as well.
The Case
In the case, the defendant had six prior Florida convictions for controlled substance offenses, and plead guilty to being a felon in possession of a firearm (the possession of his mother's unloaded firearm, which he had agreed to hold onto for her while her home was being rebuilt). He received enhanced sentencing under the Armed Career Criminal Act after a court concluded that the government did not need to prove that he had knowledge of the nature of the substance in order for those convictions to qualify as serious drug offenses. The defendant is appealing this decision, arguing that the statute requires criminal intent or conduct that involves knowingly handling a controlled substance.
Tension Between State & Federal Law
Questions from Justices such as Justice Samuel Alito focused on the differences between Florida's drug law and federal drug law. For example, Alito asked if the main difference between the two is whether, under federal law, the prosecution has to prove that the defendant was aware that the substance was a controlled substance, whereas under Florida law, the defendant's lack of knowledge can be raised as an affirmative defense. The defendant in this case is arguing that Florida law is lacking a mens rea requirement. Justice Elena Kagan focused on why the words in the Act require that a defendant possess a controlled substance knowingly. Indeed, she and Justice Neil Gorsuch identified areas in the Act and elsewhere in the criminal code where "knowingly" was purposely inserted by Congress before specific words, indicating an intent to include a mens rea element.
If You Have Been Charged with A Crime, Contact an Experienced Criminal Defense Attorney
Mr. Cohen has defended narcotics offenses since 1990, and knows that there is no room for error when you are facing drug charges. These convictions can have lasting effects on your rights, especially under mandatory minimum sentencing laws. You need an experienced NYC criminal attorney who is ready to fight hard for your freedom. Contact our office today to schedule a consultation and find out more about our services.
Resource:
oyez.org/cases/2019/18-6662
https://www.markicohenattorneynyc.com/are-new-york-legislators-already-backtracking-on-criminal-justice-reforms/