Are New York Legislators Already Backtracking On Criminal Justice Reforms?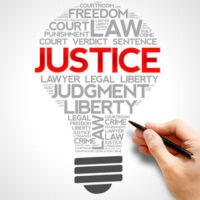 We previously discussed that a number of important criminal justice reforms went into effect here in New York on January 1, one of them being a majority of individuals arrested being released without bail while their cases are pending. However, in early January, legislators announced that they would be returning to the Capitol to consider changes to this particular reform in response to a number of unfounded claims that dangerous suspects are being released onto the streets due to the elimination of cash bail.  Specifically, those who have provided details have indicated that two provisions that may very well be adjusted include judges' discretion to set bail and options offered when it comes to hate crimes.
The hate crime issue largely came about in response to the spate of anti-Semitic crimes being committed in New York City of late. While violent crimes still include cash bail, lesser crimes – even if considered hate crimes – do not. In addition, Cuomo has proposed adding a number of penalties to violent hate crimes committed in New York, and in doing so, labeling them crimes of "domestic terrorism." After recent incidents, Cuomo has vowed to implement this Act introduced in August.
Adding Hate Crimes & Expanding Judges Discretion When It Comes to Cash Bail
Still, Cuomo's office indicated that it would support adding hate crimes to the list of bailable crimes. The new law also restricts judges' ability to set bail except in the most violent of crimes and bars their ability to take a number of other factors into account, such as criminal history or flight risk. However, it now appears that legislators may be second-guessing this provision as well, and could be open to adding in more discretion for judges when it comes to setting bail.
In response, those who long advocated for these reforms – including criminal defense advocates – urged legislators not to give in to pressure from Republicans, pointing out that the new law has ended a longstanding injustice, whereby people with money have been able to go free while others languish in prison for more minor crimes without even being convicted.
New York is also only one of a number of states that have ended cash bail. New Jersey eliminated it in 2017, although critics contend that New Jersey still allows for more judges to make decisions on a case-by-case basis than New York's law.
Contact Our New York Criminal Defense Attorneys with Any Questions or Concerns
If you have any questions about the current state of criminal justice reform or criminal charges here in New York, contact the office of Mark. I. Cohen, Esq. to find out how our experienced NYC criminal attorneys can help.
Resources:
democratandchronicle.com/story/news/politics/albany/2020/01/06/cash-bail-ny-democrats-consider-changes-heres-what-may-change/2823079001/
nypost.com/2020/01/05/embracing-no-bail-law-is-cuomos-first-huge-political-mistake-as-gov/
https://www.markicohenattorneynyc.com/police-law-enforcement-quickly-adopt-forensic-genealogy-methods-to-sold-cold-cases-charge-suspects-using-dna-evidence-that-is-damaged-or-contaminated/