Police & Law Enforcement Quickly Adopt Forensic Genealogy Methods to Sold Cold Cases & Charge Suspects Using DNA Evidence That Is Damaged or Contaminated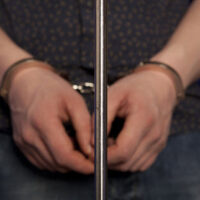 Forensic genealogy is being used more and more to solve criminal cases, while also raising a number of questions about privacy. The field links DNA testing and family histories to solve a number of criminal cases, including cold cases. Hair, for example, is becoming a powerful source of DNA for researchers, who are reportedly able to pull DNA from even contaminated or damaged samples without the root to expand their available pool of forensic evidence. DNA is then used together with ancestry records to build family trees and identify suspects.
These methods are especially exciting to law-enforcement because hair is often all that they have in terms of evidence, and genealogists can use it to reconstruct the family tree of a victim, link that victim to a suspect, and then link that suspect to additional unsolved murders that occurred decades ago; even though DNA from the victims' bones is too damaged to establish their identity. Suspects are then arrested and await trial for a series of crimes committed decades ago.
Previous Methods & Limitations
Prior to the development of these new methods, profiles of panel suspects were generated through DNA fingerprinting, which relies on individuals' unique patterns across 20 genetic markers. Still, DNA from cold cases has historically generated hits less than one percent of the time because the FBI's system relies on high-quality dependable DNA from one person, which is very difficult to obtain. A number of cases have gone cold because the DNA is damaged, contaminated, or mixed with material from several people. Conversely, these new proprietary methods allow for researchers and investigators to reconstruct entire genomes from DNA fragments, which then allows them to identify people that the FBI cannot.
Police & Law Enforcement Moves Forward Full Speed Ahead
In a field where researchers are still figuring out where the boundaries are, it is concerning that these methods are already being actively used to arrest and charge suspects. Recently, the US Department of Justice released its first policy on the issue, announcing that those investigating violent crimes that have exhausted traditional methods such as fingerprinting may now consider genealogy methods. As a result, law-enforcement is what some would describe as overexcited to solve these cold cases which they once thought unsolvable. In fact, many sheriff's offices are processing more DNA than ever before.
Ethical Concerns
As the field advances, a number of people are also concerned about ethical issues. According to one study, 60 percent of Americans are identifiable through family members; even if they never signed up for a DNA kit. As more and more people use these kits and DNA databases grow, police could essentially track everyone. Some are also now warning that access to databases could lead police to over collect genetic material. Without adding oversight from any other parties, such as judges, this is concerning because DNA holds very private and personal information.
If You Have Been Charged with A Crime, You Should Work with A Defense Attorney Who Understands the Latest Forensic Techniques
If you have been charged with a crime here in New York, contact our NYC criminal attorneys at the office of Mark I. Cohen, Esq. today to find out how we can help.
Resource:
mercurynews.com/2020/01/18/emerging-field-of-forensic-genealogy-links-dna-testing-and-family-histories-to-solve-cold-cases-2/
https://www.markicohenattorneynyc.com/a-majority-of-female-criminal-defendants-are-abuse-victims-what-this-says-about-self-defense/