U.S. Citizenship and Immigration Services Once Again Found Illegally Denying H-1B Petitions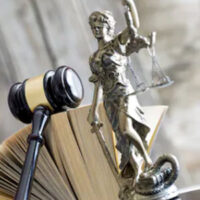 In three additional decisions handed down between March and April, federal judges once again found that U.S. Citizenship and Immigration Services (USCIS) illegally denied H-1B petitions to foreign professionals by changing the definition of what a specialty occupation is. The conglomeration of these decisions should bring change to the H-1B petition review process within USCIS, as well as some peace of mind to both potential visa holders and employers, who can hopefully count on the agency to follow the law with the courts holding them accountable.
USCIS Instructs Adjudicators to Adopt 'New' Definition of Specialty Occupation
A memo recently unearthed explains why the H-1B petition denial rates have skyrocketed under the current administration: The memo instructs adjudicators to deny H-1B petitions unless an individual had a bachelor's degree because the Department of Labor Occupational Outlook Handbook states that everyone who has a particular job has a bachelor's degree. The agency thus relied on the reasoning that because entry level computer programmer positions are sometimes filled with individuals who do not have bachelor's degrees, they must not qualify as specialty occupations, and this same reasoning could be applied to any position that isn't always filled by someone with a bachelor's degree.
Judge Reminds Agency That "Always" And "Normally" Are Not the Same
U.S. District Judge Rudolph Contreras found this reasoning to be illegal, noting that that same handbook also indicated that a bachelor's degree in computer information science is common for the position, and the regulatory criteria is not based on whether a particular degree is always required. In a similar case, where he also found that USCIS had illegally denied an employer's H-1B petition, he pointed out that a bachelor's degree in computer information science being common, although not required, actually supports the contention that it is a specialty occupation.
In similar cases, judges pointed out that the agency substituted the world "always" for the word "normally" in the regulations, thus misinterpreting and misapplying the law. This includes the USCIS Administrative Appeals Office, which was found arbitrarily and capriciously denying the exact same H-1B petitions that it had previously approved as recently as four years ago.
Will USCIS Now Follow the Law When It Comes to H-1B Petitions?
The hope is that all of these decisions will not only bring more order to the entire process, especially when it comes to the specialty occupation adjudication determination, but also some reassurance that USCIS adjudicators will follow the law when it comes to future H-1B petitions. If most U.S. workers in a particular field have a degree in a specific specialty, then the position should qualify, and the agency should move onto determining beneficiary qualifications. Because the agency has denied so many H-1B petitions based on that initial degree requirement determination, it has rarely even reached the issue of beneficiary qualifications.
If You Have Any Questions or Concerns About Immigration Issues, Contact an Experienced Immigration Attorney
If you are an employer or a potential visa holder who has any questions or concerns about immigration legal issues, you should strongly consider consulting an experienced immigration attorney who is well-versed in immigration law. Contact NYC immigration attorney Mark I. Cohen, Esq. today for assistance to find out about our many years of providing services helping clients.
Resources:
nfap.com/wp-content/uploads/2020/04/Memorandum-Order-India-House-Inc.-v.-DHS-3.26.2020.pdf
aila.org/File/Related/19091601w.pdf
forbes.com/sites/stuartanderson/2020/04/08/judges-slap-down-uscis-again-on-h-1b-visas/#154bd6082874
https://www.markicohenattorneynyc.com/thousands-of-skilled-immigrants-including-doctors-wait-decades-for-green-cards-while-the-u-s-desperately-needs-their-help-to-combat-the-coronavirus/