The US Supreme Court Declines to Rule On Qualified Immunity, Leaving It Up to Congress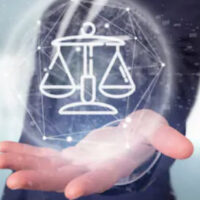 In late June, the US Supreme Court declined to hear any of the cases on qualified immunity, which protects police officers and other government officials from being sued for violating the constitutional rights of citizens unless they engage in the exact same actions that have already been ruled by the courts to be illegal. In other words, officials cannot be found liable if no one has been found liable for the exact same conduct before.
As a doctrine that has largely been created by the courts and which has no basis in Constitutional or statutory text; with justices such as Justice Clarence Thomas railing against its existence; many were surprised that the Court did not take up the issue and simply decide to throw it out. The decision not to do so may have been connected to controversy surrounding stare decisis and to what extent the Supreme Court plans on reversing a limitless number of its own previous decisions, including those that involved inventing the qualified immunity doctrine in the first place. Regardless, as a result of this decision, it is now up to Congress to help to ensure that police officers are held accountable in their interactions with alleged criminal defendants, whose constitutional rights are often violated as a result of the doctrine because there are no consequences or accountability.
How Qualified Immunity Affects (Citizen) Defendants
The connection between criminal and civil when it comes to this issue has to do with when it becomes possible for defendants and others to vindicate constitutional rights violations. Because damages are often the only available remedy after these types of violations have occurred, when police officers are sued, qualified immunity acts as an affirmative defense for them, effectively barring damages if they acted illegally.
The way that it works against criminal defendants is that it essentially allows police officers to act first and ask questions later. Thus, for example, while the courts have found that police have engaged in actions that violate a plaintiff's Fourth Amendment rights, they have nonetheless granted qualified immunity to the officers. This, in turn, encourages police officers to continue to engage in these types of illegal activities in arresting and charging defendants, all of which results in arrests, charges, evidence, etc. that is the result of constitutional violations.
The Ending Qualified Immunity Act
In June, Representatives Ayanna Pressley and Justin Amash (amongst others) introduced the Ending Qualified Immunity Act, which declares that the qualified immunity doctrine is not grounds for defense for officers that violate the law. Specifically, the legislation explicitly declares that the doctrine does not provide police officers who brutalize or otherwise violate citizens' civil rights with immunity from civil liability.
If You Are Facing Charges After Police Misconduct, Contact The Best In Criminal Defense Representation
Repealing the doctrine of qualified immunity is necessary not only for the rights of criminal defendants, but for all citizens. It has allowed for the most egregious law-enforcement tactics, which has led to innocent people being placed in jail, illegal evidence being seized and used in court, and a number of wrongful convictions. If you have been arrested and are facing charges following questionable behavior from law enforcement, contact dedicated NYC criminal attorney Mark I. Cohen today to find out how we can help.
Resource:
theatlantic.com/ideas/archive/2020/06/congress-going-have-repeal-qualified-immunity/613123/
https://www.markicohenattorneynyc.com/circumstances-warranting-criminal-charges-to-be-dismissed-or-dropped/