Circumstances Warranting Criminal Charges to Be Dismissed or Dropped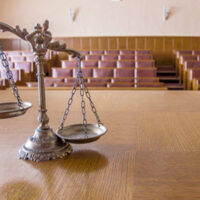 One of the reasons why it is imperative that you work with the best criminal defense possible if you are facing criminal charges is because they can be dropped – and your case dismissed – under some circumstances, all of which is more likely if you are working with the right attorney.  For example, charges against you could be dismissed if your constitutional rights were violated; for example, if you were subject to an illegal search and seizure, if probable cause was lacking for a stop, search, and/or arrest, if the police failed to read you your Miranda Rights, if your Sixth Amendment right to counsel was denied, etc. There are also a number of other circumstances that could lead to charges being dismissed or dropped, such as a lack or mishandling of evidence, a witness who refuses to testify or changes their testimony, statute of limitations issues for particular charges, allegations of prosecutorial misconduct, etc.
Sometimes these issues are discovered by prosecutors during the investigation process, or grand juries may hear and examine evidence to decide whether a defendant should be placed on trial for a crime. If the grand jury does not find sufficient evidence for probable cause, the charges against the defendant can be dismissed.
The Role That Grand Juries Play
New York is one of the many states that use grand juries to establish evidence of probable cause. Most state grand juries consider crimes such as drug offenses, homicide, sexual abuse, theft, etc., however, a grand jury technically has the authority to examine any alleged offense prosecutable in the county, as well as any potential misconduct committed by a public servant – whether criminal or otherwise – under New York Criminal Procedure Laws. District attorneys are required to refer evidence to grand juries when a defendant has been charged with a felony, via a written complaint with a local criminal court, and is held for a grand jury (unless they have waived that right) and a misdemeanor where a superior court of the county orders that it be prosecuted by indictment in superior court.
Types of Case Dismissals
There are several different types of case dismissals, such as:
Decline to Charge: A district attorney or prosecutor declines to file formal charges. For example, federal prosecutors decline a number of felony cases each year, and previous Bronx and Brooklyn district attorneys have decided to stop prosecuting arrests for trespass, marijuana possession, etc.
Dismissal ("nolle prosequi"): Prosecution dismisses all or some of the charges
Dispositive motion to suppress: When the judge grants a motion to suppress evidence that essentially leaves the prosecutor unable to prove their case
Motion to Dismiss granted to defense attorney: When the judge grants the defense's motion to dismiss in spite of the prosecution wanting to move forward
With/without prejudice: When cases are dismissed "with prejudice," they cannot be taken up again. However, "without prejudice" means that the prosecutor could once again pursue them
Contact The Very Best In New York Criminal Defense to Find Out More
Also keep in mind that, in New York, your arrest record can be sealed, allowing you to minimize any negative associated impacts, and your attorney can assist you with this as well. 
For more than 30 years, NYC criminal attorney Mark. I. Cohen has defended those accused of crimes. His career is built upon experience, success, and dedication to his clients. Contact our office today to find out how we can help you in your time of need.
Resources:
nytimes.com/2018/12/26/opinion/police-prosecutors-misdemeanors.html
businessinsider.com/manhattan-district-attorney-drops-high-profile-case-over-coronavirus-2020-5
https://www.markicohenattorneynyc.com/if-supreme-court-reconsiders-qualified-immunity-this-could-completely-transform-criminal-defense/