If Supreme Court Reconsiders Qualified Immunity, This Could Completely Transform Criminal Defense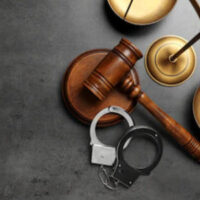 News headlines have been dominated by the tragedy involving George Floyd, who was killed after a police officer arrested him and kneeled on his neck while he was pinned to the ground for more than eight minutes. The death has been followed by violent protests around the country and frustration over the treatment of African-Americans by police officers, who often are not held accountable due to what is known as qualified immunity.
What Is Qualified Immunity?
Qualified immunity shields officers from being sued for discretionary actions taken while on duty unless they were very clearly placed on notice that those actions violated constitutional rights or federal laws (usually due to a ruling in a virtually identical case). Many would argue that qualified immunity has allowed police officers to violate people's constitutional rights with very little – if any – accountability; usually after a grand jury decides not to indict the officer; although it can also be due to prosecutors declining to bring charges and/or juries deciding not to convict, usually because police officers are typically presumed to be acting in self-defense without applying the same scrutiny applied to everyday citizens who claim to be doing the same. While many insist that it is the heightened credibility that officers receive before a grand jury which results in few decisions to indict, others also feel that autopsy reports also play a role in these decisions, especially if other contributing factors are listed in the suspect's death, such as  heart conditions.
Eric Garner's Chokehold Case in New York: No Charges for Office Responsible
The case involving Eric Garner and a grand jury's decision not to bring criminal charges against an officer here in New York following his death are similar to those of George Floyd's case. Garner died after being arrested and placed in a fatal chokehold in 2014 even though the chokehold had been barred by the New York Police Department since 1993 due to its asphyxiation risks. The officer involved, who had been involved in a number of disciplinary actions, testified that he did not intend to place Garner in a chokehold and tried to disengage as quickly as possible while arresting him, but that he had become fearful of Garner due to his larger size.
Supreme Court Conferences Nine Qualified Immunity Challenges
Ironically, in late May, the US Supreme Court considered nine qualified immunity challenges brought before its attention by individuals and organizations asking that the Court reconsider the doctrine. The Court now has its choice to hear any one of the nine pending petitions that involve police officers winning immunity for their actions, and there have already been reports of several justices urging the court to take up the issue. Specifically, Justice Sotomayor has reportedly stated that the court has created an "absolute shield" for police officers accused of excessive force, and Justice Thomas has also criticized the Court's handling of the doctrine. If it does take up the issue, it is entirely possible that the current standard by which police officers are measured against could be abandoned in favor of narrowing or completely abolishing the doctrine.
Contact New York Criminal Defense Attorney Mark I. Cohen, Esq.
If you have any questions or concerns about criminal charges or grand jury investigations, contact dedicated NYC criminal attorney Mark I. Cohen today to find out how we can help.
Resource:
cnn.com/2020/05/28/us/video-george-floyd-contradict-resist-trnd/index.html
https://www.markicohenattorneynyc.com/after-defendant-is-convicted-for-false-reporting-for-crimes-committed-against-her-new-york-appeals-court-reverses-charges-connected-to-online-posts-under-free-speech-rights/