The U.S. Supreme Court Will Revisit Constitutionality of Life Without the Possibility of Parole for Juveniles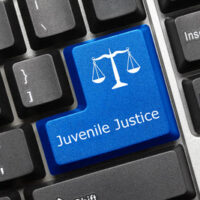 The issue of juveniles serving life sentences without the possibility of parole has been a long-standing concern for civil rights advocates. Even though the U.S. Supreme Court has already ruled that imposing this type of sentencing on young criminal defendants is unconstitutional, and that juveniles already in prison for life without parole should be resentenced, there are many still waiting in jail who have not yet had their cases reviewed.
Unfortunately, New York is no exception: More than 600 people are serving life sentences for crimes they committed before they turned 18, and New York's parole board routinely denies parole to those convicted while juveniles, which effectively makes their sentences permanent. The U.S. Supreme Court will now revisit the question of whether life sentences without the possibility of parole are constitutional in one case involving Lee Boyd Malvo, who was 17 when he allegedly participated in the Beltway Sniper attacks.
The History OF Juveniles in Prison for Life Without Parole
The juvenile prison population serving life exploded along with the adult population in the 1980s and 1990s; in large part due to tough-on-crime laws and the war on drugs, and came to more than 200,000 as of 2016. While the overall U.S. prison population began a gradual decline starting in 2008, the number of life sentences continues to increase even though violent crime overall is on the decline. The U.S. is currently the only country that sentences juveniles to life without the possibility of parole, although Supreme Court cases have been chipping away at these numbers; in part by invalidating the death penalty.
In 2012, the U.S. Supreme Court held that mandatory life sentences without parole for juveniles was unconstitutional, leading some states to pass measures to call for resentencing, while others contested the idea of applying the Court's decision retroactively. In New York, it remains discretionary based on what the parole board deems compatible with the welfare of society, respect for the law, and the effect a release will have on the seriousness of the instant offense.
Life for Stealing $51 Worth of Food?
There is no question that life without the possibility of parole is an especially harsh sentence for a juvenile, given that juveniles do not have the same level of maturity/understanding of consequences that adults do and also have a greater capacity for reform. In addition, they end up serving a much longer sentence than adults for the same crimes simply due to how young they are, and in some of these cases, the actual crimes associated with the charges would astonish you: For example, you have some juveniles here in New York serving a life sentence for stealing $51 worth of valuables simply because it was not their first offense.
If You Have Been Charged, Contact Our Experienced NYC Criminal Defense Attorneys
If you or a loved one is a juvenile who faces being charged with a life sentence, contact our experienced NYC criminal attorneys at the office of Mark I. Cohen, Esq. today to find out how we can help. Do not let yourself or a loved one end up in prison for life without parole simply because their rights were not protected after arrest.
Resources:
abcnews.go.com/US/despair-hundreds-inmates-serving-life-crimes-juveniles-waiting/story?id=66329947
villagevoice.com/2018/05/14/juvenile-offenders-in-new-york-find-parole-a-distant-hope/
https://www.markicohenattorneynyc.com/how-petit-larceny-crimes-of-poverty-are-treated-in-new-york/