How Petit Larceny & Crimes of Poverty Are Treated In New York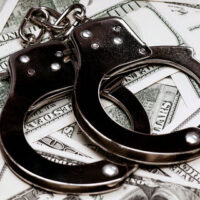 The City recently did an important piece on crimes of poverty in New York. The most common crime of poverty here is shoplifting; i.e. people stealing food or other items typically valued at less than $1,000 (higher than $1,000 is usually considered grand larceny)–usually in order to eat or otherwise get by.
Tens of thousands of people are arrested every year on petit larceny charges in New York City. They are crimes of property that should be met with social services, not prosecutions from the District Attorney's Office.Yet, prosecutors unfortunately often ignoring underlying issues when it comes to these crimes and pressure those involved into guilty pleas and jail time. This is especially the case if they have any previous criminal convictions on their record.
Prosecutorial Discretion & Justice Depends On Where In New York You Are
In New York, when it comes to petty crimes like these, prosecutorial discretion can make all the difference. For example, the Brooklyn District Attorney's Office Often drops petit larceny cases completely. This typically includes charges that involve very small amounts (shoplifting of items worth $1,000 or less) and/or extenuating circumstances. People who are arrested for petit larceny will sometimes receive a ticket and get referred to a program called Project Reset, after which the charges typically get dismissed.
However, in Manhattan, there were more than 1,000 defendants prosecuted for petit larceny in 2018, and close to 30 percent were known to be homeless. And additional 10 to 15 percent were from low income homes; totaling or more than 40 percent indigent arrestees. And if defendants attempted to steal at a store where they had been put on a trespassing list due to stealing there before, petit larceny charges can be bumped up to third degree burglary, which is a felony. In New York county, more than 75 percent of those prosecuted for petit larceny were black or Latino, were a majority of the cases ended with guilty pleas and jail time.
In addition to prosecutorial discretion, how the store wants to handle shoplifting also plays a large part in what happens to people try to steal. For example, not everyone calls the police and has shoplifters arrested.
Contact an Experienced New York City Criminal Defense Attorney
Still, sadly, arrest and jail time perpetuate a vicious cycle, especially when the main driver of the criminal justice system as poverty. Instead, these prosecutions should be replaced by welfare programs to address the root causes of the crime.
If you are facing any larceny or burglary charges, contact experienced NYC criminal attorney Mark I. Cohen today. With decades of experience defending those arrested in New York, he is your best chance at ensuring your rights are protected.
Resource:
thecity.nyc/2019/10/new-yorks-most-desperate-caught-up-in-crimes-of-poverty.html
https://www.markicohenattorneynyc.com/us-supreme-court-to-decide-whether-states-can-eliminate-insanity-defense/