The Laws & Consequences of Driving While Intoxicated or Impaired in New York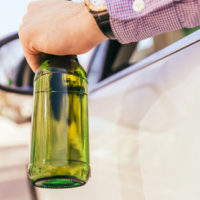 Many people find themselves driving home after a party and being pulled over by law enforcement agents. This can lead to a very tricky situation resulting in criminal charges, fines, loss of driving privileges and even jail time. It is imperative for individuals being charged with any sort of crime or citation to seek legal counsel. New York impaired driving laws can be complicated and extremely litigious, which is why having an attorney with knowledge in this area is vital.
How Does Impairment Affect Your Body?
There are several ways that alcohol can affect your body including the number of drinks one has, the individual's gender, the amount of food eaten or during consumption of alcohol, the length of time one drinks alcohol, and body weight. It usually takes about one hour for the body to process each drink.
What are the Violations in New York?
There are many violations in the state of New York, including but not limited to, Driving While Impaired (DWI), Aggravated Driving While Intoxicated (Aggravated DWI), Chemical Test Refusal and Zero Tolerance Law, whereby a driver is under the age of twenty-one and drives with a .02 to .07 Blood Alcohol Content.
What Happens if You Resist the Police Chemical Test?
There are grave consequences for resisting the chemical test for Blood Alcohol Content (BAC) including having one's license suspended or even revoked. Furthermore, the state of New York imposes a civil fine of $500 for the first offense and $750 for the second offense.
What About Commercial Drivers?
Due to the nature of the large vehicles commercial drivers operate and the hours they are on the road, New York holds these individuals to a much higher standard. A commercial driver operating a vehicle that requires a CDL license a single conviction of a DWI, DWAI, or having a BAC higher than .04 percent or higher requires a minimum of a one year revocation of the commercial driver's license. A second conviction within the driver's lifetime results in a permanent revocation of the license. However, in this instance there is a possible waiver after ten years have passed. A third conviction results in a permanent loss of an individual's commercial license without any possibility of waivers.
Do Passengers Affect Impaired Driving Charges?
In New York driving a motor vehicle while intoxicated or under the influence of drugs with any passenger that is under the age of sixteen a Class E felony punishable by up to four years in state prison. Under such circumstances, the judge must order all drivers convicted of driving while intoxicated to install and maintain an ignition interlock on their vehicle for at least twelve months.  Furthermore, it is a felony to drive intoxicated or impaired with a conditional license. If a driver causes a death of a child under the age of sixteen while driving impaired or intoxicated maybe charged with a Class B felony punishable by up to twenty-five years in prison. If a driver causes serious physical injury to a child sixteen or under due to their impaired or intoxicated driving, may be charged with a Class C felony which is punishable with up to fifteen years in prison.
Being charged with any sort of impaired or intoxicated while driving charge can have dire consequences resulting in possible imprisonment. NYC criminal attorney Mark I. Cohen, Esq. is well versed in these types of charges. Mr. Cohen has several years of knowledge being a prosecutor himself. Having the right attorney to navigate this process through the courts and administrative hearings can make all the difference when trying to avoid jail time and exorbitant fines imposed by courts. He can be reached at 212-732-0002.
Resource:
dmv.ny.gov/tickets/penalties-alcohol-or-drug-related-violations
https://www.markicohenattorneynyc.com/new-york-called-on-to-enact-additional-criminal-justice-reforms/