The Fate of Marijuana Remains Unclear In New York, Leaving Some Still Targeted for High Arrest Rate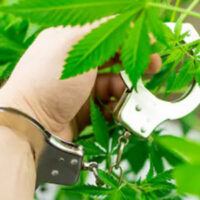 While disagreements over how exactly to legalize recreational marijuana in New York play out, the drug remains illegal here, which means that arrests are still occurring and New Yorkers continue to face repercussions for drug charges. This means that marijuana convictions are still preventing people from getting jobs, affecting child custody issues, placing immigrants at risk of being deported, etc. And while New York City itself saw fewer low level marijuana arrests last year, both blacks and Latinos continue to get arrested at higher rates than whites. This keeps the legalization issue still very much an urgent matter in the state of New York.
Still, legislators appear to continue to disagree over how exactly revenue and reparations should be addressed, and many insist on any legalization measures being done right in order to ensure that equity issues are addressed at the same time. Governor Cuomo is expected to address a plan to legalize the drug in his budget proposal soon (i.e. in the coming weeks), and while some are concerned that Governor Cuomo's current proposal still focuses on criminal penalties to enforce marijuana laws rather than civil fines, reports also indicate that the Senate plans to unveil its own legalization bill.
Didn't New York Already Decriminalize Marijuana?
While last year, New York decreased criminal penalties for possessing small amounts of marijuana and initiated a process to automatically expunge records of those convicted of low level possession crimes, disagreements over how to properly help communities that have been disproportionately harmed by the war on drugs appears to continue to prevent the state from moving forward into full legalization. This means that being caught with marijuana is still an 'arrestable' crime here in New York and you can still get deported for the "crime," as well as targeted for arrest if you are a minority. In addition, the state failed to decriminalize the possession of more than two ounces of marijuana.
The Push Towards Doing "Equity" Right
Many have indicated that they would rather go another year without full legalization than move forward with a law that does not attempt to correct the years of damage done by the War on Drugs on many black and Latino communities for decades. According to reports, in other states where marijuana has been legalized without equity provisions also being passed at the same time, licenses to sell marijuana have largely gone to wealthy white males without criminal records, which activists have said does not address the harm that the War on Drugs has had on minority communities. New York is widely seen as setting the precedent for much of the Northeast due in part to the presence of its many investors.
If You Are Facing Drug Charges In New York Or Have Questions About Criminal Record Sealing, Contact Our NYC Criminal Defense Attorneys
If you or a loved one has any questions about drug charges and defense, immigration, or criminal record sealing here in New York City, contact experienced NYC criminal attorney Mark I. Cohen today to schedule a consultation and find out how we can help.
Resources:
eveningtribune.com/news/20200216/fate-of-pot-sales-in-new-york-is-unclear
usatoday.com/story/news/nation/2020/02/13/if-new-york-passes-legal-marijuana-federal-legalization-next/4603138002/
https://www.markicohenattorneynyc.com/reporting-reveals-that-immigration-enforcement-is-purchasing-cell-phone-location-data-in-spite-of-2018-supreme-court-decision-that-this-violates-the-fourth-amendment/