Reporting Reveals That Immigration Enforcement Is Purchasing Cell Phone Location Data in Spite of 2018 Supreme Court Decision That This Violates the Fourth Amendment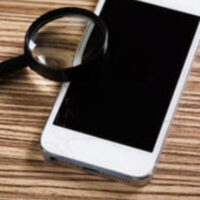 In February, the Hill and the Wall Street Journal reported that federal law enforcement has been purchasing cell phone location data to conduct immigration and border enforcement work. That information has reportedly been turned over to the Department of Homeland Security, which has used it to track down undocumented workers and other migrants entering the country illegally. Information on other ways in which Customs and Border Protection (CBP) and Immigration and Customs Enforcement (ICE) have been using the data has not been officially released, although there is no question that it likely implicates constitutional rights.
Use of the data is also not new: These agencies reportedly started purchasing user location data three years ago. In 2018, ICE purchased almost $200,000 worth of licenses and in 2019, CBP purchased more than $1 million in licenses, including subscriptions for location data. Neither agency is willing to provide specifics about how they are using the data, instead, they have simply indicated that the information does not include cell phone tower data or individuals' user identity.
Carpenter v. United States  
It is important to note that in 2018, the US Supreme Court ruled that location data taken from cell phones is a specially protected class of information and cannot be obtained from cell phone companies unless law-enforcement agencies first obtain a court order to do so. Failing to do so violates a defendants' Fourth Amendment rights against unreasonable search and seizure because the Fourth Amendment not only protects property interests, but reasonable expectations of privacy, which covers tracking someone's movements and location through cell-site records. The Court also declined to extend the "third-party doctrine," whereby this same information loses any reasonable expectation of privacy once that it is disclosed to a third party.
Some have maintained that this particular decision is not relevant in this particular case because the government is purchasing a piece of technology as a private company. This argument, however, would need to be further fleshed out in court as, just based on this Supreme Court decision, it appears as though anyone who is arrested based on use of this location data, which was blatantly obtained without a warrant, would be able to challenge its use as violating their Fourth Amendment rights.
If You Are an Immigrant That Has Been Arrested In New York, Contact Experienced Immigration and Criminal Defense Attorney Mark I. Cohen, Esq. Today for Immediate Assistance
Simply because someone is an immigrant doesn't mean that police can circumvent their Fourth Amendment rights. You have the same constitutional rights that everyone else does in the courtroom. If you have been arrested based on cell phone location data that law enforcement purchased and turned over to an agency, contact experienced NYC criminal attorney Mark I. Cohen, Esq. today for immediate assistance.
Resources:
thehill.com/homenews/administration/482036-homeland-security-accessing-cell-phone-database-for-immigration
oyez.org/cases/2017/16-402
https://www.markicohenattorneynyc.com/police-officers-lying-about-probable-cause-to-justify-searches-in-new-york/