Police Officers Lying About Probable Cause to Justify Searches In New York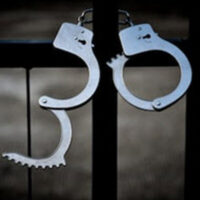 The issue of police pulling people over because they claim to smell marijuana and, as a result, having probable cause to search a car without a warrant is a serious issue in New York and something that needs to be addressed, even as we decriminalize marijuana, as it leads to an improbably high number of searches that are justified under false pretenses. The problem has unfortunately not yet been scrutinized enough by judges because, nine times out of 10, police do not find anything but only successful searches end up in front of judges.
However, one New York judge recently accused the police of lying when it comes to this practice, and pointed this out in an opinion, stating that "the time has come to reject the canard of marijuana emanating from nearly every vehicle subject to a traffic stop." The judge suggested that police testimony about odors should be subject to a heightened level of scrutiny if it is to justify the grounds for a search.
A Means to an End, In Spite of Decriminalization
The judge's decision also highlights just how marijuana's status as contraband remains deeply embedded in the criminal justice system, even as arrests and prosecutions wind down for marijuana as the substance is decriminalized. When the alleged presence of an odor of marijuana exists, it serves as justification to detain and search people, sometimes leading to the discovery of more serious contraband, such as weapons.
The Problem In New York
While some states are more stringent about what justifies a search of individuals or a vehicle, in New York, police detecting a strong odor of marijuana can be the final word on whether a search is lawful or unconstitutional. Yet while individual judges in New York have concluded that these rules in New York are unconstitutional and that state judges have been wrong to allow such searches, these decisions have little bearing in New York City. Lawmakers would have to explicitly bar officers from relying on marijuana odor for certain searches.
What's more, the New York City Police Department is not only notorious for relying on car stops as an increasingly important part of their patrol strategy, but for stopping large numbers of black and Hispanic men in particular. Still, even police officers have noted that they have had a number of colleagues report the smell of marijuana when there is none. In addition, according to court documents, at least five other judges concluded in cases that officers lied about smelling marijuana to justify searches that turned up unlicensed firearms.
Contact an Experienced NYC Criminal Defense Attorney
When it comes to facing charges in New York, working with an experienced criminal defense attorney makes all the difference in terms of ensuring that illegally-obtained evidence is inadmissible. Mark I. Cohen is an experienced NYC criminal attorney who routinely handles a number of charges in New York City and New York State Courts. Contact our office today to find out more about our services.
Resource:
nytimes.com/2019/09/12/nyregion/police-searches-smelling-marijuana.html
https://www.markicohenattorneynyc.com/are-new-york-legislators-already-backtracking-on-criminal-justice-reforms/