The Drug Enforcement Administration Just Made an Announcement That Could Be the Beginning of Marijuana No Longer Being Classified as A Schedule I Drug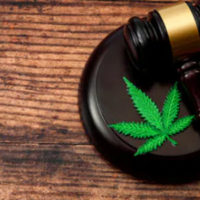 In August, the Drug Enforcement Agency (DEA) made an incredibly important announcement concerning enabling additional clinical trials for marijuana. Although the announcement applies to research for medical marijuana, for reasons we discuss below, this could lead to marijuana no longer being classified as a Schedule I drug under the Controlled Substances Act. It is hypothesized that the decision is linked to an ongoing lawsuit against the agency bought by marijuana researchers and years of stalling done by the agency. Until now, only one permit was provided to the University of Mississippi in connection with marijuana medical and scientific research.
But what is perhaps the most important is that the announcement will unquestionably provide a boost to federal decriminalization; possibly even legalization. This is because the agency has long maintained that marijuana must remain a Schedule I narcotic because it does not have any medicinal purposes. This has justified the overzealous criminal enforcement and regulation of the substance, even as more and more states decriminalize and legalize it every year. If researchers identify and publish articles on the medicinal uses of marijuana (and hopefully its extracts as well), and the Food and Drug Administration (FDA) certifies this research, this would essentially force the DEA to reschedule marijuana at the federal level. Rescheduling would be an important sign that the feds are giving up on the ever destructive war on drugs; specifically, marijuana; and in doing so, change the relationship between police and the communities that are often targeted for marijuana arrests and prosecutions.
The Argument for Rescheduling
Arguably, marijuana already does not meet the criteria for being classified as a Schedule I drug because it lacks the "high potential for abuse" and its toxicity is virtually non-existent compared to other drugs in Schedule I, such as heroin. In addition, a number of states – including New York – have already accepted the medicinal properties of cannabis and this includes physicians, as well as the Institute of Medicine and American College of Physicians, which have pointed out that its effects are within the range of those displayed by other medications. There are also virtually zero reports of cannabis overdose.
Contact Our New York City Drug Crime Defense Attorneys with Any Questions
If you have been accused of a drug crime here in New York, contact our experienced NYC criminal attorneys at the office of Mark I. Cohen, Esq. today to find out how we can help provide you with the very best legal defense. We've been defending those accused of drug crimes at the federal and state level since 1990, and we use our expertise to ensure that you are not unjustly penalized for a crime that is no longer – and should not be – a crime.
Resource:
thinkprogress.org/dea-concedes-that-marijuana-research-monopoly-must-end-opening-door-to-sweeping-change-2d60015acd1d/
https://www.markicohenattorneynyc.com/american-bar-association-votes-against-recommending-that-states-adopt-the-affirmative-consent-standard-in-sexual-assault-cases/