American Bar Association Votes Against Recommending That States Adopt the Affirmative Consent Standard in Sexual Assault Cases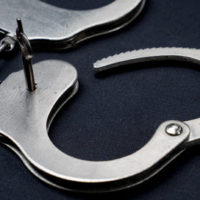 In August, the American Bar Association rejected a resolution that would have endorsed each state's criminal laws adopting the affirmative consent standard, which essentially dictates that each sexual encounter was not consensual unless express verbal or physical consent is obtained before every sexual act is obtained. A number of due process advocates and criminal defense attorney's expressed serious concerns that such a radical change essentially assumes guilt in the absence of evidence concerning consent and shifts the burden to the criminal defendant who then is forced to give up the right to remain silent in order to prove their innocence against sexual assault charges. The resolution would have not only violated the Fifth and 14th Amendments, but also the presumption of innocence.
The standard has already been put in place on a number of college campuses and, as result, hundreds of students have alleged that they have essentially been convicted of sexual assault without first being afforded a number of procedural rights. Had the resolution been adopted by the ABA and then states like New York, the standard would have moved beyond college campus repercussions of losing educational opportunities and essentially criminalized sex in cases where communication of prior consent could not easily be proven.
The Law in New York
New York has its own version of affirmative consent for colleges and universities: The law defines it as "a knowing, voluntary, and mutual decision among all participants to engage in sexual activity… consent can be given by words or actions… as long as they create clear permission…" The definition goes on to indicate that silence or lack of resistance does not equal consent, and consent does not depend upon gender or gender identity. Still, the law has generated a significant amount of confusion, as students do not necessarily understand what this means—what actions are covered, and how exactly one demonstrates or obtains consent—as well as what the law's requirements are when two people have been drinking. But perhaps most importantly, the question that stumps students the most appears to be how exactly they would prove that they had obtained consent if accused of sexual assault.
Meanwhile, outside of campuses, rape in the first degree is defined as engaging in sexual intercourse with another person "by forcible compulsion; or who is incapable of consent due to being physically helpless or [underage]."
Contact Our New York Criminal Defense Attorneys with Any Questions
If you have been accused of sexual assault here in New York, contact our experienced NYC criminal attorneys at the office of Mark I. Cohen, Esq. to ensure that you have the best, most aggressive defense on your side.
Resources:
reason.com/2019/08/13/affirmative-consent-aba-american-bar/
stlawu.edu/title-ix/new-york-state-standard-affirmative-consent
thefire.org/new-yorks-affirmative-consent-law-affirmatively-confuses-students/
https://www.markicohenattorneynyc.com/new-york-moves-to-classify-hate-crime-killings-as-domestic-terrorism-adds-additional-penalties/