State Supreme Court Rules That Social Media Companies Must Turn Over Private Content to Defense Team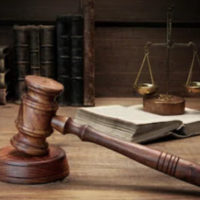 In July, the California Supreme Court made a monumental decision that will affect the rights of criminal defendants all over the country. Specifically, the Court found that the criminal defendant and his team were entitled to not only public posts from social media companies such as Facebook and Instagram, but also private posts as well (and social companies need to turn them over). It has been reported that this could very well be the first time this type of order has been enforced in the U.S.
The ruling effectively means that a lower court judge will review any and all postings from Facebook, Instagram and Twitter and decide what is relevant to provide to the defense team. The case is linked to an alleged gang shooting, whereby a 14-year-old boy was given a term of 83 years for allegedly shooting a victim who tagged him on Instagram. The other defendants involved were indicted on attempted murder, murder, and other charges. Defense attorneys have served subpoenas on Facebook, Instagram and Twitter.
Social Media Companies Turn to Stored Communications Act
Facebook has provided public statements indicating that it believes that federal law – specifically, the Stored Communications Act – prohibits them from turning over account content to the defense team and they are committed to protecting their users' privacy interests. While Facebook has an ongoing appeal against the decision, if the decision is upheld and the company still refuses to turn over the private messages and content, it could be held in contempt of court.
This Decision Will Change Criminal Defense: Contact Our Attorneys to Find Out More
This decision is expected to be used by defense attorneys around the country now to obtain the evidence needed from social media companies to build the best defense possible. Prior to now, social media providers have gone so far as to outright ignore a defense subpoena.
Although this brings criminal defendants one step closer to having the same access that police and prosecutors do when it comes to demanding records from social media companies, the evidentiary field is still titled in favor of prosecution, and criminal defense attorneys have to work aggressively for an equal fight. In addition, there is no question that social media companies will still withhold a significant amount of information that is relevant to building the proper defense.
If you have been charged with a crime, you want to work with an aggressive criminal defense attorney who will fight to build the very best defense possible for you. Contact our experienced NYC criminal defense attorneys at the office of Mark I. Cohen, Esq. today to find out about our team. It could make the difference between life and death.
Resource:
mercurynews.com/2019/07/22/defense-in-murder-case-to-obtain-private-social-media-posts/
https://www.markicohenattorneynyc.com/new-york-city-considers-charging-felony-for-police-harassment/