Some Basics on Expungement And Criminal Record Sealing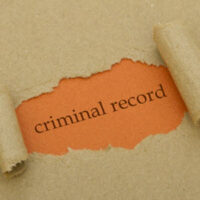 Expungement and criminal record sealing are procedures that offer individuals with prior arrest or conviction records a form of relief from some of the consequences of such records. An example of a consequence that affects formerly arrested or convicted individuals are employers' denying them work because of the records. These two procedures not only lift barriers to employment but also restore civil rights. Expungement and criminal record sealing help individuals to live their lives comfortably.
However, in New York, the law does not allow for the expungement of criminal records. Criminal records can only be expunged in specific marijuana crimes.
So, what is the difference between expungement and criminal record sealing? Keep reading to find out.
What Is Expungement of Criminal Records?
Expungement is the process of completely erasing any arrest or conviction records of qualifying individuals. Expunged records cannot be re-opened or revived. After the information is erased, a beneficiary of expungement can live their life as if the arrest or conviction never happened. An individual whose records are expunged has their status restored to what it was before their arrest or conviction.
Expunged records;
do not show up on background checks
can never be used against you to deny you work, or housing
do not need to be indicated in school or work applications that ask you whether you have ever been arrested or convicted of a certain wrongdoing
In New York, expungement can only occur in the case of only specific marijuana crimes. Records are now automatically expunged when cases of unlawful possession of marihuana in the first and second degree are over.
What Is Criminal Record Sealing?
Criminal record sealing is a process of hiding arrest or conviction records from the public view. When records are sealed, they still exist, but the material related to the arrest or conviction is returned to you or destroyed. Examples of material that can either be returned to you or destroyed include;
palmprint cards
booking photos
DNA samples
fingerprints
Sealed records, like expunged records, should not appear on background checks. However, in specific circumstances, the records can show up. These circumstances include a scenario where you apply for a job that requires you to carry a firearm. For instance, if you apply for the job of a police officer.
Other specific individuals who can view sealed records include;
individuals specifically designated by the individuals whose records have been sealed
parole officers, in case an individual gets arrested while on parole
law enforcers. However, to view the records, they need to obtain a court order. Law enforcers usually require to view a person's sealed records when that individual is arrested for a crime that is in some way connected to the sealed crime.
If You Have Any Questions or Concerns About Expungement or Criminal Record Sealing, Contact NYC Criminal Record Sealing Attorney, Mark I. Cohen.
If you have any questions or concerns about expungement or criminal record sealing, or you need to know if your records can be expunged or sealed, contact NYC criminal attorney Mark I. Cohen., Esq. at 212-732-0002 today.
https://www.markicohenattorneynyc.com/understand-some-basics-on-new-york-orders-of-protection/