Reputed NYC Crime Boss Among Mobsters Arrested On Racketeering Charges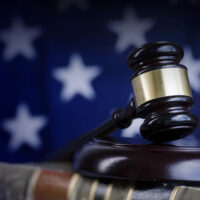 On September 14, 2021, the NYPD and FBI busted over a dozen mobsters, including the 87-year-old Andrew "Mush" Russo and 83-year-old underboss Benjamin "Benji" Castellazzo. Russo and Benji are allegedly long-time members of the Colombo crime family. The mobsters were arrested for various charges, including labor racketeering and extortion fraud scheme. According to the Department of Justice, a member of the Bonanno crime family and ten members and associates of the Colombo crime family were arrested. In total, twelve defendants were arrested in New York and New Jersey, while a thirteenth defendant was arrested in North Carolina. One of the defendants, who is the fourteenth defendant, DiMatteo, is still at large.
A total of 19 counts are alleged in this case, and the charges include;
labor racketeering involving several predicate acts of extortion conspiracy
extortionate collection of credit conspiracy
attempted extortion and extortion
money laundering conspiracy
extortionate collection of credit
Andrew "Mush" Russo and Benjamin "Benji" Castellazzo face charges of racketeering. Other members of the Colombo family who face charges of racketeering include consigliere Ralph DiMatteo, and the family's captains Theodore Persico, Vincent Ricciardo, and Jr., Richard Ferrara.
According to the US attorney office of the eastern district of New York, the charges, in this case, relate to various schemes in a 20-year effort by the Colombo family to infiltrate a Queens-based labor union and take control of it and its affiliated programs. The attorney's office also said that the charges relate to a conspiracy to commit fraud in connection with workplace safety certification.
According to the Department of Justice, Colombo crime family members extorted a high-ranking official of the Queens-based labor union. It is said that the senior official referred to as "John Doe #1" in the indictment is among several people associated with the Labor Union or its employee welfare benefit fund who have received pressure, threats, and demands from the racketeering defendants. Additionally, after the interception of telephone communications for telephones used by some defendants, it was discovered that the senior leadership of the Colombo crime family was involved in directing the extortion of the Labor Union, Health Fund, and their consultants and employees.
The charges, in this case, describe what prosecutors called "a long-standing, ruthless pattern" of exercising control over a labor union by threatening to cause harm to its leaders unless they chose certain vendors for contracts. According to the FBI, the arrest of the mobsters shows that the underbelly of the crime families in New York is alive and well. In a statement, FBI Assistant Director Michael Driscoll warned the soldiers, underbosses, consiglieres, and bosses of crime families against thinking that the FBI won't catch them. Driscoll said that regardless of how many times crime families fill the void the FBI creates in their ranks, the FBI-organized task force and FBI's law enforcement partners will take them out over and over again.
Contact an NYC RICO & Enterprise Corruption Attorney
If you have any RICO and criminal enterprise charge-related questions or concerns, feel free to contact the dedicated New York RICO & Enterprise Corruption attorney Mark I. Cohen. Reach a member of our team at 212-732-0002 today.
Resource:
justice.gov/usao-edny/pr/14-defendants-indicted-including-entire-administration-colombo-organized-crime-family