Prosecutor Offers Plea Deal Naming Deceased Breonna Taylor Co-Defendant; A Legally Suspicious Act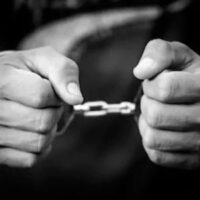 In an incident that has been widely criticized around the country, prosecutors recently encouraged a drug suspect to name the recently-deceased Breonna Taylor as a co-defendant as part of a plea deal, highlighting just how nefarious plea deals can become and how important it is to involve a criminal defense attorney in order to make sure they do not actually violate the law. Breonna Taylor was killed in her apartment after police broke in using a "no-knock" warrant, her death leading to nationwide protests against police brutality, including here in New York. The purpose of the raid was reportedly to find evidence linking her to a convicted felon who had a history of drug trafficking, but nothing was found.
As a result, prosecutors – months after her death – appear to be attempting to tie Taylor to a life of crime: The plea deal reportedly required that the defendant plead that he and Breonna Taylor engaged in organized crime by trafficking drugs into the community in exchange for the defendant receiving probation instead of a 10-year prison sentence.
Posthumous Indictments & Trials
A posthumous trial is one that is typically held after a defendant's death in order to provide justice for the family members of a victim or to exonerate someone who was wrongfully convicted. However, they come at such a heavy cost that they are usually only held due to extraordinary circumstances. For example, in 2012, an ex-NYC corrections officer was posthumously indicted for the murder of a police officer, but this was done by a Superior Court grand jury, not a prosecutor. An individual posthumously being identified as a co-defendant by a prosecutor in a plea deal is very unique in the criminal justice system, and not at all the norm. Even the spokesman for the Attorney's office acknowledged that this was wrong and, if anything, Taylor should have been identified as a "co-conspirator," not a "co-defendant."
The Controversy Surrounding "No-Knock" Warrants
It is also worth looking at the issue of "no-knock" warrants, which allow police officers to forcibly enter a building without any notice whatsoever (such as a knock at the door) after making the case to a magistrate that providing notice would allow for the property sought (such as drugs) to be destroyed or disposed of and/or the officer's life to be placed in danger. New York's Code of Criminal Procedure was amended in 1964 to allow for such a warrant, as, prior to that, officers were required to announce their authority and purpose and demand admission, regardless of the circumstances, including any danger. Force could then only be used if admission was refused.
And yet, to date, a number of these warrants have turned up absolutely nothing, as occurred with Breonna Taylor, and has also happened regularly here in New York as well. There are countless instances where these no-knock warrants are also illegal, and police departments continue to violate important Supreme Court rulings – especially when the warrants are issued for the wrong locations— leading some cities to even outright ban them.
If You Have Been the Victim of an Illegal Police Search & Seizure, Or Have Questions About Plea Deals or Charges, Contact New York Criminal Defense Attorney Mark I. Cohen
The office of NYC criminal attorney Mark I. Cohen, Esq. is here to defend you. We take pride in not only keeping our clients protected, but in standing up for their civil rights, including any civil lawsuits that need to be filed as a result of police misconduct. Contact us today to find out more.
Resource:
npr.org/2020/09/02/908625259/prosecutors-plea-offer-alleged-breonna-taylor-was-part-of-organized-crime-syndic
https://www.markicohenattorneynyc.com/defendant-convicted-of-murder-has-sentence-reduced-under-ny-domestic-violence-survivors-law/