Private DNA Testing Company Applies for Forensic Identity Permit In New York, Raising Alarm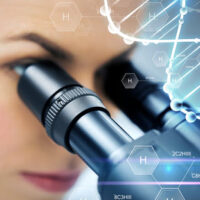 Transparency and accountability are ongoing issues when it comes to forensic evidence that is used to convict defendants. Now, one out of state company, Parabon, has put forth a proposal to test DNA in New York cases that could lead to very little oversight here in New York, potentially resulting in wrongful convictions and rights violations. And while New York currently allows law enforcement agencies to perform familial searches using the state's DNA databank – which contains profiles from those who have been convicted of misdemeanors and felonies – Parabon would use public databases that contain information about hundreds of thousands of citizens around the country. As a result, a number of privacy, civil rights, and criminal defense advocates fear a kind of "national DNA dragnet" that could result from the company teaming up with New York police.
Questionable Methods Hidden from Public
Parabon is a private company that claims to be able to identify nine degrees of relatives based on one genetic sample. It relies on commercial databases that contain DNA from thousands of Americans, and its role is to assist law enforcement agencies with cold cases. It does this by searching people's DNA for family relationships and physical traits. However, the company's plans – which could put a number of New Yorkers behind bars – are largely being withheld from both the public and even the state's forensic science commission.
In addition, a number of people have pointed out that the company uses scientifically questionable techniques. Specifically, Parabon engages in what's known as phenotype analysis, which yields results predicting someone's "likely" physical characteristics, such as skin tone, hair color, eye color, etc. – all from a DNA sample.
No Oversight Planned
Yet perhaps of most concern is the fact that, due to regulatory and jurisdiction issues, the company would face very little government scrutiny compared to current public DNA crime labs that are run by the medical examiner and law enforcement agencies. This is because, while New York does have an oversight regime when it comes to DNA testing, these standards do not apply to private DNA testing companies, which are largely unregulated when it comes to state law. Parabon also would not be required to submit applications to the state before analyzing DNA provided by law enforcement. And while the state's forensic commission has jurisdiction over public crime labs, the New York Department of Health has jurisdiction over the permitting process for private labs, which means that they are the ones currently reviewing Parabon's application for a State Forensic Identity permit, and they refuse to answer questions about the application and what the process will be in terms of the public weighing in.
Contact Our New York Criminal Defense Attorneys with Any Questions
The State of New York cannot allow Parabon to conduct this testing without demanding accountability, proof of reliability, and transparency. If you were arrested for a crime in New York, contact our experienced NYC criminal attorneys at the office of Mark I. Cohen, Esq. in order to ensure that you are not wrongfully convicted based on inaccurate test results.
Resource:
bronxjusticenews.com/exclusive-private-dna-testing-companys-plans-being-kept-from-ny-oversight-commission/
https://www.markicohenattorneynyc.com/house-passes-bill-to-make-animal-cruelty-a-federal-crime-everywhere/