New York Starts The Process of Expunging Criminal Records for Low-Level Marijuana Crimes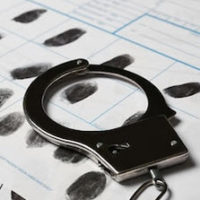 While New York recently failed to legalize marijuana, state lawmakers were able to reach a compromise that decriminalized possession of a certain amount of the drug and allowed for criminal records to be sealed for those who had low level marijuana convictions.
In late August, New York started the process of expunging a number of these records; although the exact method that it plans to rely on is still technically being developed and state officials estimate that it could take up to a year. In the meantime, advocates are hopeful that the state can push for full legalization.
The New Law
Technically, under the new law, possessing between up to two ounces is no longer a Class B misdemeanor, but instead simply involves a fine assessment. In addition, records sealed for low-level marijuana-related criminal convictions will no longer appear in most background searches. Experts estimate that between 150,000 and 160,000 people will end up having marijuana convictions cleared from their records here in New York and, as a result, between 13,000 and 14,000 people will no longer have criminal records at all because they do not have other convictions.
Criminal Justice Advocates Estimate That Almost 870,000 New Yorkers Are Now Eligible to Have Their Records Sealed
Criminal justice advocates are pleased with these numbers, as it is no secret that the criminalization of marijuana has had a disproportionately high impact on black and Hispanic communities. In fact, they estimate that the numbers of New Yorkers that could end up having their criminal records sealed as a result of the new law may very well be significantly higher than what the state estimates because, between 1990 and 2018, close to 870,000 arrests were reportedly made throughout the state for low-level marijuana crimes.
How Do I Find Out If I Am Eligible?
The new law mandates that the Office of Court Administration notify the state Division of Criminal Justice Services of everyone who is eligible and the two are then required to engage in a public campaign notifying everyone who is eligible of their right to submit a written request to clear their records. In addition, any pending cases that fit within the requirements are supposed to be automatically dismissed.
However, in an effort to avoid waiting for these agencies to take the initiative, the best thing that you can do to find out if you qualify is to contact an attorney here in New York, who works on criminal record sealing.
Contact Our NYC Criminal Record Sealing Attorneys
If you have questions about getting your record sealed, contact our experienced NYC criminal attorneys at the office of Mark I. Cohen, Esq. so that we can help you navigate the process and move forward with this next important step in your life. This is an important opportunity that state lawmakers have provided; a fresh start for those who have been unfairly held back by marijuana's Schedule I classification.
Resources:
nytimes.com/2019/08/29/nyregion/nyc-marijuana-legalization.html
democratandchronicle.com/story/news/politics/albany/2019/07/29/new-york-reduces-penalties-marijuana-possession-what-you-need-know/1856197001/
nytimes.com/2019/08/28/nyregion/marijuana-records-new-york-city.html
https://www.markicohenattorneynyc.com/american-bar-association-votes-against-recommending-that-states-adopt-the-affirmative-consent-standard-in-sexual-assault-cases/