New York Legislators Propose Mandating Body Cameras for Police: How This Could Affect Criminal Cases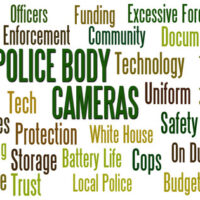 A current proposal to outfit New York police officers with body cameras and instructing state troopers as to when they should record their on-duty interactions could significantly affect criminal cases here in New York, especially when it comes to evidence that was collected in violation of an individual's constitutional rights being barred from court. The legislation dictates that state troopers would need to immediately start recording before they leave their vehicle and interact with someone and would otherwise be free to record anytime they are on duty. However, they would also be allowed to avoid recording when speaking with confidential informants and conducting a strip search. New York is one of the few states where law enforcement still isn't required to have body or dashboard cameras.
Rights Violations & Charges Dismissed
There is no question that body cameras provide a good record of circumstances where police officers may have violated someone's constitutional rights, collected evidence illegally or improperly, or engaged in otherwise concerning activity. For example, cases where officers may claim that a search was voluntary, but after a judge reviews body or dash camera footage, they determine that the officer continued to question the suspect after they should have been free to leave. As a result, the charges in these cases are sometimes dismissed.
In Drunk Driving Cases
Video footage is usually very relevant in drunk driving cases, especially in cases where it is clear that a police officer has used boilerplate language, such as describing the driver as having "bloodshot eyes," because it often secures convictions. Footage not only demonstrates what actually happened at the scene, but can also sometimes lead prosecutors to file reduced charges against a defendant after viewing it, even in cases where the officer claimed that the defendant assaulted them.
Conversely, in cases where defendants are recorded as exhibiting intoxicated behavior, it can also help resolve cases more quickly and lead to plea deals. Footage is in fact sometimes admitted at trial to corroborate an officer's version of the circumstances following an arrest and dispel allegations that a defendant's rights were violated.
Legal Considerations & Rules of Evidence
That being said, the use of this footage is subject to specific rules of evidence, including having to be authenticated usually by testimony from someone else (often the officer who wore the camera or who was driving) and, before being admitted, being subject to several considerations by the trial judge concerning whether it contains hearsay, the weight of its probative value versus potential prejudicial effect on the defendant, and whether it is inadmissible under the Confrontation Clause of the Sixth Amendment.
If Are Facing Charges In New York, Contact an Experienced NYC Criminal Defense Attorney
If you have any questions or concerns about criminal charges that have been filed against you here in New York, contact experienced NYC criminal attorney Mark I. Cohen today to find out how we can use our almost 30 years of experience to ensure that justice is done.
Resource:
newyork.cbslocal.com/2019/12/01/new-york-state-police-body-cameras-proposal/
https://www.markicohenattorneynyc.com/new-york-city-staten-island-defendants-soon-to-be-released-under-bail-reform/