New York City & Staten Island Defendants Soon to Be Released Under Bail Reform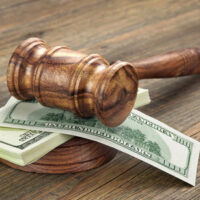 The criminal justice reforms that will go into effect as of January 1 here in New York are significant: As a result, not only will close to 90 percent of people arrested in the city be released without bail while their cases are pending, but perhaps most importantly, prosecutors will be required to turn over evidence to defense attorneys in 15 days, amongst a number of additional changes.
Specifically, the new law mandates that bail and pretrial detention be eliminated for all misdemeanor and nonviolent felony charges with several exceptions, such as criminal contempt for violating orders of protection in domestic violence cases, sex offenses, witness intimidation, murder conspiracy, some offenses committed against children, and terrorism-related offenses. This means that, citywide, close to 900 defendants who could not post jail will be released in order to comply with the new requirements, including more than half of the 300 criminal defendants on Staten Island alone, such as non-violent offenders from Rikers Island.
Who Exactly Will & Will Not Be Releasable?
Judges will have a certain amount of discretion where there is a risk of flight, and can take actions to require electronic monitoring for a certain number of days, as well as travel restrictions, supervised release, limitations on the ability to possess weapons, and more. Bail and detention will still be allowed for essentially all violent felonies with the exception of certain second-degree burglary and robbery charges. In addition, presiding judges will have the discretion to decide whether those who are currently incarcerated will be eligible for pretrial release under the new law prior to January 1.
According to the Center for Court Innovation, this leaves only approximately 10 percent of the more than 200,000 criminal cases arraigned in the five boroughs last year being eligible for bail under the new requirements; meaning that most would have been released pending disposition of their case.
Concerns from Prosecutors
There is no question that these reforms are long overdue in a state system that has long driven innocent New Yorkers to plead guilty to offenses they never committed just to avoid incarceration and return to their lives. Still, a number of prosecutors have expressed concerns about the new law, and claim that dangerous people will be released onto the streets. They also claim that their hands will now be tied in terms of seeking bail and detention for what are known as A-1 felony defendants, or those charged with operating as major drug traffickers.
Prosecutors have also expressed concerns about having to provide most of their evidence to the defense within 15 days of arraignment (with flexibility allowing for up to 30 days under some circumstances). However, criminal defense advocates have correctly pointed out that prosecutors previously not being required to turn over this information quickly has left crucial information being withheld until the day of trial and defendants having to decide whether to go to trial or plead guilty without knowing much about critical information relevant to their case.
Contact Our New York Criminal Defense Attorneys
If you have any questions or concerns about criminal charges or changes coming to New York's criminal justice system, contact our committed NYC criminal attorneys at the office of Mark I. Cohen, Esq. today to find out how we can help.
Resource:
silive.com/news/2019/11/heres-how-many-jailed-staten-island-defendants-will-be-freed-under-bail-reform.html
https://www.markicohenattorneynyc.com/congress-announces-vote-to-decriminalize-marijuana-at-the-federal-level/