New York Governor Cuomo Threatens Criminal Prosecution Over NYC Nursing Home Deaths, And Department of Justice Is Prepared to Follow Through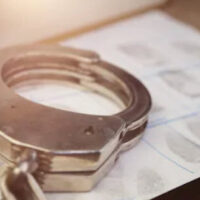 In early May, New York Governor Andrew Cuomo announced that nursing homes throughout the state will now face potential criminal prosecution for fraud if there is any evidence indicating that there has been incorrect reporting of how many coronavirus deaths have occurred on their properties. Gov. Cuomo also announced that there would be an investigation conducted by the State Attorney General and the Department of Health to determine if the homes are following other state regulations.
Laws & Criminal Charges That Could Be Brought Against Nursing Homes
Although there are both federal and state laws regulating nursing homes, state laws are not specific enough to, for example, require specific numbers of staff. According to the New York Attorney General's office, the Medicaid Fraud Control Unit can investigate allegations of abuse and neglect, as well as whether families are being provided with required communications concerning COVID-19 diagnoses and fatalities.  Ultimately, the state and federal government find the means of bringing criminal charges by alleging that if the home has failed to follow the specific standard requirements dictated in federal and state law, and they have been reimbursed by programs such as Medicaid and/or Medicare, then they could be charged with submitting false claims to the government.
While the federal government has routinely gone after these facilities for civil penalties under the False Claims Act for instances of substandard cause and/or fraud in connection with businesses that involved Medicaid, Medicare, and other public healthcare funding, collecting millions in fines to settle these charges in some cases, in September 2019, the Department of Justice put forth a proposal to start bringing healthcare and wire fraud charges against these facilities as well.
Federal & State Requirements Charges Are Connected To
Federal requirements for long term care required to participate in Medicaid and Medicare include:
Providing appropriate treatment to resident who are incontinent so as to prevent urinary tract infections and restore normal bladder function, as is possible
Ensuring that each resident receives adequate assistance and supervision so as to prevent accidents
Ensuring that residents maintain acceptable parameters of nutritional status, as possible
Ensuring that each resident is provided with enough fluids so as to maintain proper hydration and health
Ensuring that each resident obtains what is needed to maintain proper hearing and vision abilities
Ensuring that each resident's ability to do the following is not be diminished: bathe, dress, groom, eat, use language, speech, and other communications, transfer, ambulate, and use the toilet (unless an individual's particular circumstances make diminution unavoidable)
Facilities must also:
Initially and periodically conduct assessments of each resident's functional capacity
Develop comprehensive care plans for each resident that includes details on what services are necessary to meet their medical, mental, nursing, and psychosocial needs
Provide sufficient staff (on a 24-hour basis) to provide nursing care to all residents in accordance with resident care plans and maintain "the highest practicable physical, mental, and psychosocial well-being of each resident," as determined by their individual assessments
Care for residents in a way so as to promote their quality of life, dignity and respect
Ensure that residents have the right to participate in community, religious, and social activities that do not interfere with other residents' rights
Provide routine and emergency drugs to residents
Provide the necessary behavioral healthcare services and choice of attending physician to residents
Provide pharmaceutical services that meet the needs of each resident
Maintain clinical records on each resident in accordance with accepted professional standards that are accurate, complete, accessible, and organized
New York state law goes even further when it comes to some requirements, for example, in requiring that consultations with residents be done on a quarterly basis.
Contact an Experienced NYC Fraud Defense Attorney
NYC criminal attorney Mark I. Cohen started his career as a fraud prosecutor and has spent more than 30 years defending against fraud and related charges in New York and US Courts. If you are being investigated and/or have been charged with any of these crimes, contact our office for legal advice and representation.
Resources:
newyork.cbslocal.com/2020/04/23/coronavirus-in-new-york-nursing-homes/
nypost.com/2020/05/01/cuomo-warns-of-potential-probe-over-nyc-nursing-home-deaths/
https://www.markicohenattorneynyc.com/surge-in-covid-19-connected-white-collar-criminal-prosecutions-expected-here-in-new-york/