New York Closing Rikers Island: What's Next for Those Convicted In New York?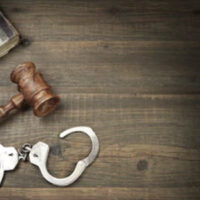 Rikers has been called the prison (or rather, 10 city jails, to be exact) that "doesn't leave you." Rather, it is "everywhere, in some shape or form."  Reportedly, 90 percent of the inmates there are black or Hispanic, and many are there as a reaction to something in their life and more as a reflection of a public health issue, such as poverty, food insecurity, and mental health issues. Even after being released, things are often no better for those who have been jailed there: With a criminal record, it is sometimes impossible to obtain a job, which sends many back to jail within several years of their release.
However, in late October, the New York City Council voted to close it in an effort to move away from "failed policies of mass incarceration" in general; especially when it comes to Rikers, which has been described as a "symbol of brutality and inhumanity." The facility is due to close by 2026, however, in a vote that has stirred up a significant amount of controversy, it is expected to be replaced by four new jails that will be spread out across the city and located in the Bronx, Brooklyn, Manhattan, and Queens—closer to existing courthouses and housing approximately 3,000 inmates.
Rikers Closes by 2026 & 12 Jails Replaced by Four
Approximately 7,000 inmates are currently housed at Rikers each day; down from almost 22,000 in 1991. The proposal calls for further reduction down to 3,300 over the next six years before the facility closes. In addition, in January 2020, a new New York state law will go into effect which outlaws cash bail for a number of non-violent felonies and misdemeanors, sending fewer defendants to jail while they await trial.
Many are surprised by this move to replace the 10 jails to four new ones; given the significant amount of evidence indicating that incarceration simply does not work; especially people with mental health issues and/or those who have committed non-violent crimes. Yet while this is arguably a sign that New York has not yet learned enough from its history of incarceration, still, moving from 12 jails to four still represents that the state is moving towards progress; especially given that the abolition of incarceration is unlikely to occur anywhere overnight. That being said, it is also important to note that current plans to close Rikers by 2026 are far from set in stone, and will require additional feedback from jail officials, developers, and local politicians.
If You Have Been Charged, Contact Our Experienced NYC Criminal Defense Attorneys
If you face criminal charges, contact our experienced NYC criminal attorneys at the office of Mark I. Cohen, Esq. today to find out how we can help. Do not let yourself or a loved one end up in prison unfairly because their rights were not protected after they were arrested.
Resources:
bbc.com/news/world-us-canada-50114468
npr.org/2019/10/17/771167909/new-york-to-close-citys-notorious-rikers-island-jail-complex
https://www.markicohenattorneynyc.com/how-petit-larceny-crimes-of-poverty-are-treated-in-new-york/