New York City Bill Goes After Gang Database Used by NYPD to Arrest People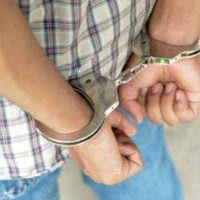 A new bill has been introduced in New York City to alter the New York Police Department gang database, which many argue is used as a surveillance tool to arrest and turn people of color (especially juveniles) into criminal defendants, especially when it comes to particular communities, which are unquestionably surveilled more than other communities. As a law-enforcement tool, it has raised a number of controversies and concerns about policing and racial equity in the city. Information that is kept in the database is in police reports and is shared, and if you are arrested, this information is shared with prosecutors as well.
The database also includes people who have been stopped and frisked– i.e. people who have not even been convicted of committing a crime. According to the New York Police Department, there are more than 18,000 people in the gang database, and 66 percent of them are black. The Department weighs a number of factors in deciding who to add to the database, such as colors worn, hand jesters, testimonials by police officers, tattoos, social media posts, scars etc. Field intelligence officers then review and approve each case.
Racial Disparities & Unfair Targeting
Unfortunately, there's also far too much room for error. For example, in a 2016 arrest known as "the Bronx 120 raid," half of those arrested based on the database were not actually in a gang. Many say that a number of teenagers are put into the database and labeled simply because they may or may not be affiliated with someone who is in the database or a target. According to reports, the bill will be re-introduced at the July 23 committee meeting.
In fact, according to reports, the NYPD still lists minors as young as 13 in the database, and has added approximately 2,500 people to the database just over the last year. The Department formerly called it the "Criminal Group Database," and describes it as a "precision policing tool" that allows them to "find and arrest the few who weaken the fabric of our neighborhoods through violence and intimidation." Activists warn that the database is nothing more than police overreach that allows the police to subject New Yorkers not only to surveillance, but also criminal jeopardy and harassment. Minors can be added to it simply for wearing the "wrong color," and while previously, the police were not required to disclose who is in the database and those included were unable to challenge their inclusion, the proposed bill would allow minors to be notified and appeal the inclusion of their name.
Contact Our New York Criminal Defense Attorneys
For more than three decades, Mark I. Cohen has defended those accused of crimes in the New York City area, including those unfairly targeted by the New York Police Department. Contact our NYC criminal defense attorneys today if you or a loved one is facing charges.
Resources:
theintercept.com/2019/06/28/nypd-gang-database-additions/
jjie.org/2019/07/01/new-york-city-bill-that-would-tweak-gang-database-gets-heated-hearing/
https://www.markicohenattorneynyc.com/new-york-bans-gay-and-trans-panic-criminal-defense/