New York Bans "Gay and Trans Panic" Criminal Defense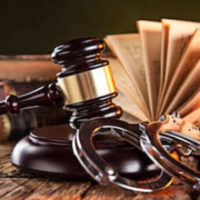 On June 30, New York banned the gay and trans panic defense, which has historically allowed for criminal charges related to violent crimes, including homicide, to be reduced under the justification that the criminal defendant committed violence against the victim upon realizing their sexual or gender identity. In other words, the victim's sexual orientation or gender identity is used to blame for the violent reaction, and a number of defendants have argued successfully that they acted out of fear due to a sexual advance by the victim. Many have long criticized the defense, arguing that the existence and availability of the defense implies that LGBTQ lives are worth less than others.
How It Was Used in Court
To mitigate murder charges and get them reduced to manslaughter or justified homicide, the defense would typically be used to argue:
Diminished capacity or insanity: that a proposition from the victim sent them into a "panic" or nervous breakdown;
Provocation: that the proposition was "sufficiently provocative to induce the defendant to kill the victim"; or
Self-defense: that the defendant believed that the victim was going to cause the defendant serious bodily harm due to their gender identity or sexual orientation.
Even if the defense was not directly used, the existence of the defense could indirectly result in a sentence being mitigated or result in a deadlocked jury due to the effect of the stigma. One example of its use in 2013 was in the case of Islan Nettles, whose attacker received a reduced sentence of manslaughter instead of murder in Harlem, arguing that he went into a "blind fury" upon learning that Nettles was a transgender woman. The bill, as passed, specifically states that perpetrators cannot justify their crimes as a response of "emotional distress" due to the victim's sex, gender expression, orientation, gender, or gender identity.
The Gay and Trans Panic Defense Prohibition Act has also been introduced at the federal level. Still, because the reasoning behind a jury's verdict isn't published in court opinion, use of the defense is not documented in court opinion. In addition, critics of eliminating these defenses have argued that this violates defendants' rights protected by the Due Process Clause of the 14th Amendment. Still, states like New York have broad latitude to define the elements of criminal defenses and evidentiary rules in criminal proceedings.
Contact Our New York Criminal Defense Attorneys
If you have been accused of a violent crime here in New York, contact our experienced NYC criminal defense attorneys at the office of Mark I. Cohen, Esq. today to find out how we can provide you with the best legal guidance. We are not only well-versed in the field of criminal defense, but in arguing in favor of our clients' protected, constitutional rights.
Resources:
huffpost.com/entry/new-york-state-legislature-gay-and-trans-panic_n_5d0939dce4b0f7b7442823ce?guccounter=1&guce_referrer=aHR0cHM6Ly93d3cuZ29vZ2xlLmNvbS8&guce_referrer_sig=AQAAAHhy8XFRmx5y1hBk4IbBjB5XQETFB_sSw-6uPI9tbk5d8j1g2ovz-nn-S099x6BA2WH1d2HkSXlWwR6AJETkPSOzGyRb5ie0VIaZkBk7EVCdVbOmiHuHdB8Gsvk3iPfuYeGxpan733eZ267Vyf9ZgIp0psSeGVxR_C236nHGeEF8
lgbtbar.org/programs/advocacy/gay-trans-panic-defense/
cnn.com/2019/06/30/us/new-york-cuomo-gay-panic-trans/index.html
https://www.markicohenattorneynyc.com/marijuana-laws-and-regulations-in-new-york/