Marijuana Laws and Regulations in New York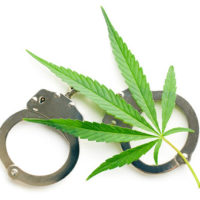 In the past several years, many states have either decriminalized or legalized marijuana. This can be very bewildering for individuals who have been stopped by law enforcement or accused of a crime when they may not actually have done anything wrong. Currently, marijuana has been legalized in ten states and Washington, D.C. Moreover, thirteen states have now decriminalized marijuana possession. This means possessing a small amount of marijuana no longer carries criminal penalties or imprisonment.
Marijuana Possession Laws in New York:
In New York, possession for personal use for a first-time offender with twenty-five grams or less usually results in a fine of $100. If a second offense occurs within three years of the first offense and the individual has been found to be in possession of twenty-five grams or less, a fine of $200 is implemented.  If a third or subsequent offense occurs within a three-year period, possession of up to twenty-five grams is punishable by a fine of $250 and/or imprisonment up to fifteen days.
However, using marijuana in public or if an individual is caught burning it, such a crime is a Class B misdemeanor punishable by a fine of $250 with a maximum jail sentence of 90 days. Moreover, possession in New York is very different than cultivation. Currently, if an individual is found to be growing marijuana, this is considered a class A misdemeanor and is punishable by one year of imprisonment in addition to a possible fine of up to $1,000.
It is important to note that some crimes carry mandatory minimum sentences. This means a judge must sentence the defendant for a mandatory amount of jail time as prescribed by the statute. Unfortunately, the judge has no control or authority to change the sentence even for non-violent offenders.
Medical Marijuana in New York:
As an ever-growing body of research proves, certain chemicals in marijuana help alleviate pain and symptoms of certain types of conditions and diseases including assisting the body in fighting certain tumors, stimulating appetite, and being neuroprotective. Similar to a growing number of states, New York has enacted medical marijuana laws that allow qualified patients to possess a thirty (30) day supply of a cannabis-infused, non-smokable product. A patient must have a qualifying condition and in New York that includes certain types of cancer, epilepsy, HIV/AIDS, Huntington's Disease, Parkinson's Disease, Multiple Sclerosis, Neuropathies, spinal cord damage, chronic pain, post-traumatic stress disorder, and opioid substitution.
In 2017, the New York Department of Health expanded medical marijuana regulations by allowing registered organizations to manufacture and distribute products such as topical lotions, ointments, and patches, as well as solid and semi-solid products such as chewables and effervescent tablets and lozenges. Additionally, the new regulations allow patients to enter a dispensing facility to speak directly with representatives and get the information and learn more about their marijuana treatment. Moreover, caregivers will also be allowed to accompany patients to such facilities and be educated on the course of treatment the patient requires.
Do You Need Legal Help?
In this ever growing and confusing landscape of laws and regulations governing the use of recreational and medicinal marijuana, it is important to make the right decisions with the right counsel at your side. NYC criminal attorney Mark I. Cohen, Esq. has an extensive breadth of knowledge of state and federal narcotics law. Having someone with experience to guide you through the legal process is essential when you think you may be subject to criminal penalties or could be facing jail time. The law firm of Mark I. Cohen, Esq. can be reached at 212-732-0002.
Resources:
norml.org/laws/item/new-york-penalties-2
vox.com/identities/2018/8/20/17938336/marijuana-legalization-states-map
https://www.markicohenattorneynyc.com/the-laws-consequences-of-driving-while-intoxicated-or-impaired-in-new-york/